Pandemic adds real-world element to Radio Field Day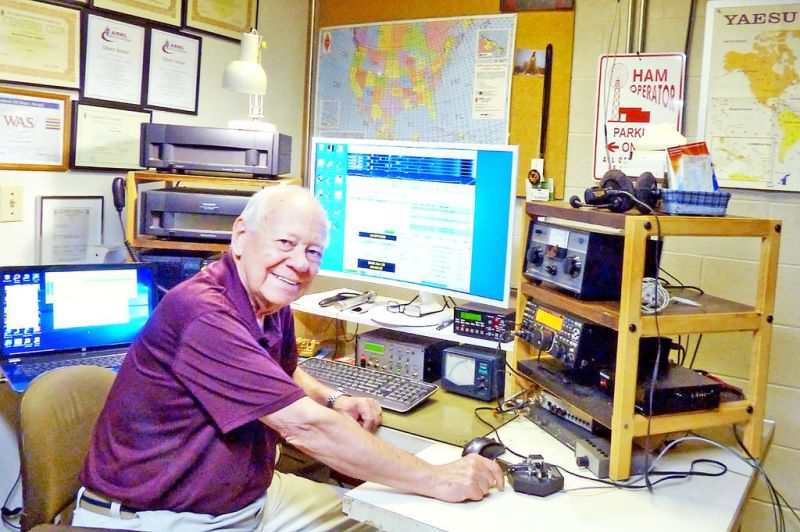 Things were a little different from past American Radio Relay League (ARRL) Field Day events for two local amateur radio clubs due to the ongoing COVID-19 pandemic. But, they were no less successful.
The Silvercreek Amateur Radio Association (SARA), from the tri-county Summit-Wayne-Medina area, and the Wayne Amateur Radio Club (WARC) in Wooster teamed up and got creative. Due to the increasing number of positive tests for COVID-19, the two groups decided that a virtual Field Day should be conducted for the safety of their membership.
The two clubs came together, virtually, for a one-year-only event that encouraged local amateur radio operators — or HAMS — to participate in the activity from home or under other approved conditions. Operators participated from their basements, garages and back yards.
"Field Day was different for most radio clubs this year (due to the COVID-19 pandemic). Most clubs have significant, elaborate pre-planned events happening," said Jason McCormick, Vice President of SARA. "This year, Field Day was closer to the original spirit of the event. Operating in adverse conditions captured exactly what Field Day is about."
Field Day is an annual simulation exercise where HAMS put their communications skills to the test by establishing temporary radio stations in public areas to provide emergency communication services.
The yearly activity takes place on the last weekend in June. It highlights amateur radio's ability to work reliably and remotely under less than optimal conditions from almost any location in the world to create a wireless communications network.
Typically, SARA members would gather at the American Legion hall in Rittman for the function, and WARC would operate out of the communications building at the corner of Oldman and Burbank roads in Wooster.
Since there wasn't a central location as in the years past, each HAM that participated had to be entirely self-sufficient for the 24-hour event.
"We don't rely on electricity for Field Day," McCormick said. "Typically, when the club meets for Field Day, generators and solar panels are provided. This year, each individual had to supply their own source of power not connected to the power grid. So it tested each operator's skills a little bit more."
Interest in HAM radio is high. In 2019, more than 36,000 people from thousands of locations throughout North America participated in Field Day exercises, and there are more than 750,000 licensed amateur operators in the United States, according to McCormick.
Some take their interest in the hobby more seriously and become part of the Amateur Radio Emergency Services corps (ARES). ARES volunteers train alongside police and fire personnel on how to respond in emergencies. ARES members are willing to step up, and, using their radio equipment, provide communication services during emergencies and disasters.