Philharmonic to present Yuletide Chorus concert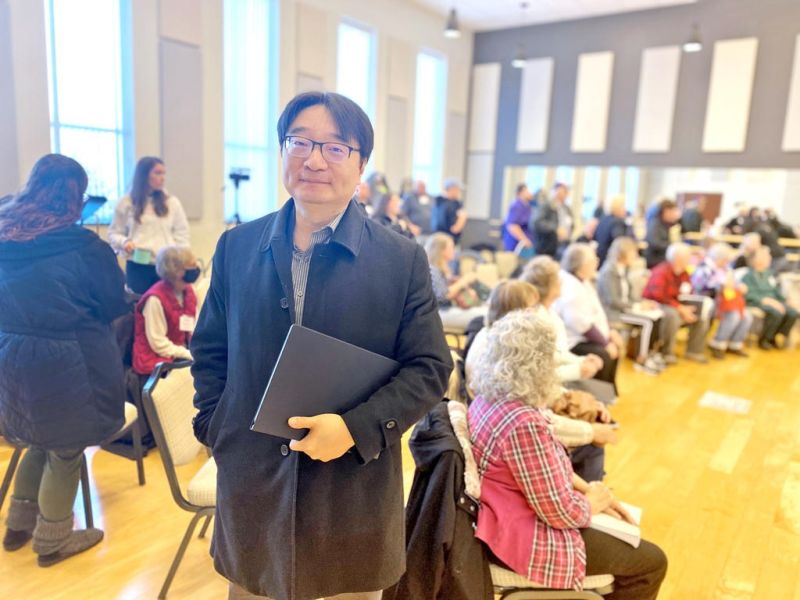 The Tuscarawas Philharmonic will present Tidings, a Yuletide Children's Chorus concert, at Kent State University Tuscarawas Performing Arts Center on Saturday, Dec. 10 at 7:30 p.m. The show will feature more than 50 young singers and many holiday favorites.
"There are normally 32 singers in our Children's Chorus year round," Children's Chorus Director Laura Barkett said. "For the Yuletide concert, we invite any community children to come and rehearse and join us. This year we added 20 additional kids to our group."
The chorus is made up of children age 7-14, and participation is free for the children due to local sponsoring entities.
This year's concert will feature "Pigs Could Fly" and "Here in My House," Barkett said, as well as some Christmas movie themes and traditional carols.
Music by John Rutter, Leroy Anderson, Tchaikovsky, Vaughn Williams and others will be performed. The Children's Chorus will be joined by a new group under the Philharmonic umbrella, the Treble Chorus.
"This is made up of local high school students and is directed by Shawna Hinkle," Barkett said. "And the Philharmonic Adult Chorus will join us for some beautiful choral Christmas songs."
The Children's Chorus has been preparing for the concert in weekly rehearsals since October. The concert on Dec. 10 will feature a sing-along with the orchestra and choruses at the end. With the Philharmonic Orchestra, Adult and Children's Chorus, and the new Treble Chorus all participating, it will be a music-filled evening.
Barkett and Hinkle will be joined by Philharmonic conductor Dr. Jungho Kim, who began heading up the organization this year, overseeing his first concert in October. Kim has found himself feeling right at home in his new position.
"The remarkable thing about being here is that everyone has been so welcoming and so incredibly supportive of the arts," Kim said. "I have lived in many places around the world, and it doesn't happen so often that you have such facilities as the PAC and even at Dover High School available. That takes a lot of community support. And you see that in other places, of course. There are always private organizations who provide funding for the arts, but not at this level. It's really quite remarkable."
Kim is director of choral music at Kent State University and has conducted orchestras in Korea, Hungary, Italy, Czech Republic, Canada and many different states in the U.S. Kim also has been preparing for the annual Handel's "Messiah" holiday concert, which is set for Dec. 4 at 3 p.m. at Dover High School. The concert is free.
The Yuletide Children's Chorus is supported by area sponsors.
"In addition to local and state grants from the Reeves Foundation, Tuscarawas Arts Partnership and Ohio Arts Council," Barkett said, "we are supported by AloNovus, the Doris & Floyd Kimble Foundation, Dover Chemical Corporation, James and Linda Angel Rice, Tuscarawas County Community Foundation, AAA, Advised Fund of Tuscarawas County, Whitemeyer Advertising, and WJER."
Barkett said the concert is one of her personal favorites on the annual Philharmonic calendar. "Personally, this concert is the event that truly kickstarts my Christmas cheer," she said.
Tickets are available online at www.tuscphil.org or from the PAC box office Monday through Friday from 8 a.m. to 5 p.m. Call 330-308-6447 for more information on any PAC performance.