ProVia helps local families get back to school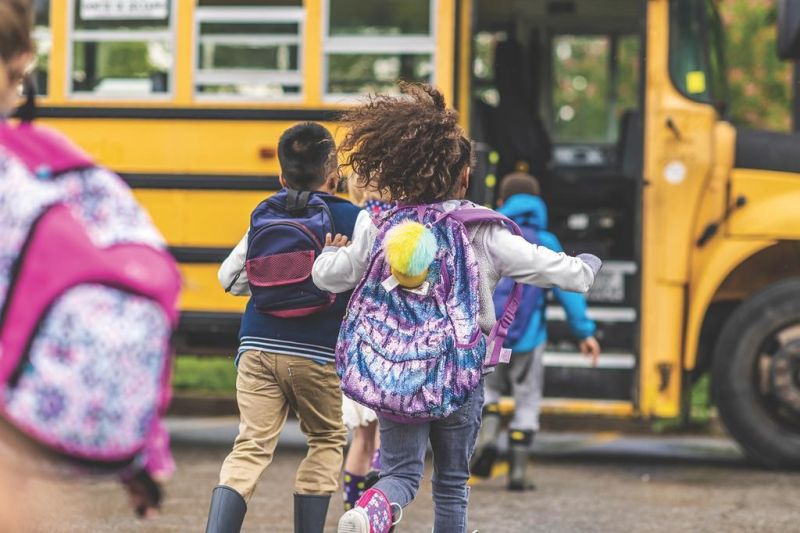 A Sugarcreek company is ready to help area youth and their families get prepared for the new school year with a special event.
The annual Prepare for Success event will be held Saturday, Sept. 26 from 8-11 a.m. It was postponed from its original date due to COVID-19.
"The Prepare for Success event is aimed at helping local families with school-age, k-12 children prepare for a good upcoming school year," said Angela Duck, ProVia's social-media specialist. "This year we'll have school supplies and backpacks available, as well as hygiene items, winter apparel, shoes and haircut vouchers. These items are all as supplies last."
This is the third year the company has held the event.
"Last year we served around 350 families and hope to reach around the same number this year," Duck said.
The history of the event started through searching for a need to fulfill in the community.
"Each year ProVia holds a leadership-development class for employees, and each year that class does a community-outreach project," Duck said. "Three years ago the class saw the need in the community for getting kids ready for the new school year and started the event."
Duck said after the event was held the company received a lot of inquiries and interest for another event in 2019, so it was decided to hold it again. "Because this event was of interest to so many, ProVia decided it should be a yearly event," she said.
While in previous years the event has been held inside ProVia's Walnut Creek facility, things will be a bit different with 2020. Duck said in order to maintain social distancing and take precautions against the spread of COVID-19, this year's event will be done as a drive-thru.
"Families will drive through designated areas to receive the various items we have available," Duck said. "In previous years we were able to offer haircuts the day of the event, on-site. This year we're giving haircut vouchers to Great Clips so that haircuts can be given safely with reduced crowds at a Great Clips facility."
More information can be found on the Facebook page of the event at www.facebook.com/events/2496368307242560/.
ProVia is a home-improvement store located at 2150 state Route 39 in Sugarcreek, specializing in custom entry doors, windows and vinyl siding.