Ragersville Homecoming weekend on Aug. 7-8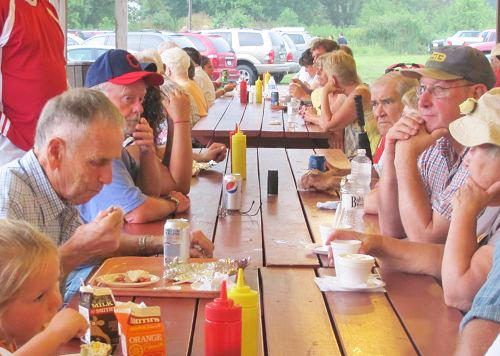 The annual Ragersville Homecoming weekend will be held Aug. 7-8.
On Saturday, Aug. 7 at the Ragersville School grounds, food service will begin at 4:30 p.m. with the Kiddie Tractor Pull at 6:30 p.m., followed by the Hand Painted Cheese Wheel with this year's theme being "Baseball."
Entertainment will be by disc jockey Travis Deetz, and starting at 8:30 p.m. at the Ragersville pavilion area, there will be a performance from Badstone. There also will be a beer garden, ending at midnight. Admission is $5 at the gate.
On Sunday, Aug. 8, a cruise-in for all makes and models will be held from 11 a.m. to 4 p.m. with dash plaques to the first 125 vehicles. Music will be provided by Spikeman, and all RHS buildings will be open to visit: the 1838 cheesehouse, the 1846 wine cellar, the 1830 schoolhouse, the 1897 church museum and the 1854 Youngen General Store. There also will be a 50/50 drawing.