'Rewired' author to speak at Dover Public Library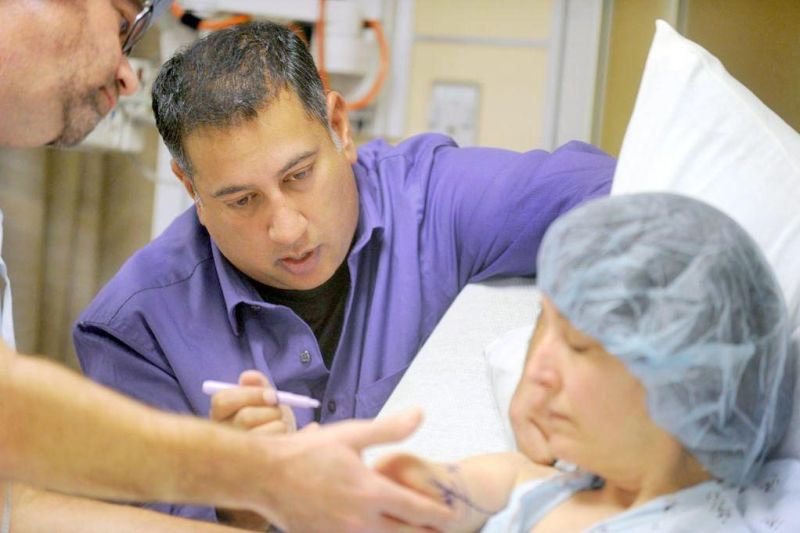 A free program as part of the Dover Library's Nights at the Round Table Author Series will focus on a local orthopaedic surgeon and an amputee.
"We felt the story of innovation, perseverance and ultimately hope was something that would resonate with the community," said Jim Gill, director of the Dover Public Library. "So much bad news dominates the news that we felt it was important to share something positive and uplifting. Dr. Seth's work and Melissa Loomis' story is something to cheer about."
An Evening with Dr. Ajay Seth will be held Thursday, Oct. 24 at 6:30 p.m. in the library's community room with Loomis also taking part. Seth is the author of "Rewired: An Unlikely Doctor, a Brave Amputee and the Medical Miracle That Made History."
"The book describes all of the situations that fell into place to make the surgery possible," Loomis said. "Basically Dr. Seth learned about it at a seminar in Seattle, and after 13 surgeries I figured what's one more."
According to Seth, a raccoon bite on the arm that did not seem that serious soon became a life-or-death medical crisis for Loomis. After days of treatment for recurring infection, it became obvious her arm had to be amputated.
Through Loomis's determination and Seth's disciplined commitment and dedication to his patient, the opportunity for a medical breakthrough that would potentially transform the lives of amputees around the world was at hand.
'Rewired' is the story of Seth's revolutionary surgery that allowed Loomis to move a prosthetic arm simply by thinking, and to actually feel with the prosthetic hand, just as she would with her natural arm. This resulted in what others have recognized as the world's most advanced amputee, all done from Seth's private practice in a community hospital, using a local staff and with no special training or extensive research funding.
Loomis said the doctor describes the surgery like unwinding a piece of licorice and finding which strand is a sensory nerve and then attaching it to the skin. She said the arm is still in research and development. "We do hope to get prosthetics to a functional and comfort level where they are affordable and people actually want to wear them," she said.
Seth is an orthopaedic surgeon in North Canton, His education includes the University of Wisconsin-Milwaukee, Medical College of Wisconsin, Ohio State University and Allegany General Hospital.
Seth successfully completed a revolutionary surgery to rearrange the body, allowing his patient to both move and feel a prosthetic arm with her brain. He is working on advancements in prosthetics with Johns Hopkins University, in relationship with Walter Reed National Military Medical Center and through his company, Bionic Miracle LLC.
Seth volunteers with local police, radio, sports and schools. He and his high school sweetheart, also a physician, are raising two children.
A book-signing will follow the program.
For more information or to register, call the Dover Public Library at 330-343-6123.
The Dover Public Library is located at 525 N. Walnut St., across from Dover High School.