Robbery is a great loss to local family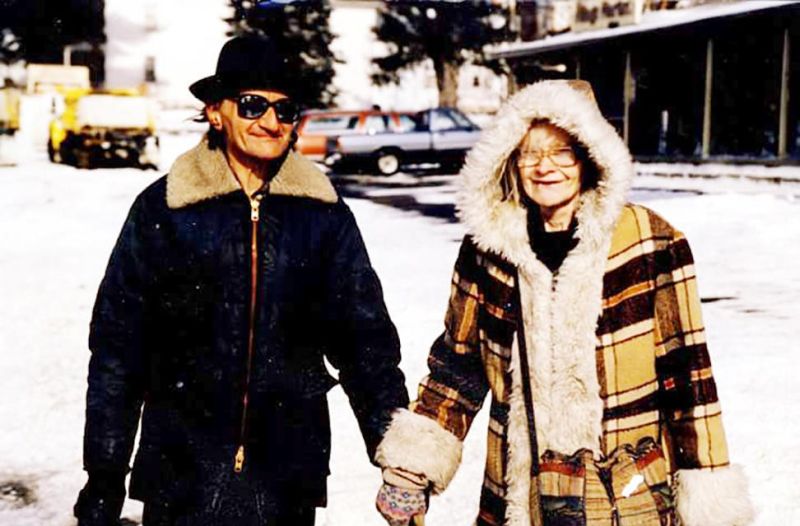 A family with deep roots in the Smithville area experienced a terrible blow when they returned to their family home in the midst of packing for a move to discover all their possessions had been stolen or destroyed. The apparent robbery occurred Saturday, Sept. 8.
Among the family possessions now missing is a high-grade telescope tied to community memories for more than a generation.
Tina Tuttle, speaking from Tucson, Arizona, said the telescope was purchased by her great-uncle, Albert Neuffer of Smithville, in 1958 at a cost of nearly $2,000.
"He had to drop out of school at age 15 to help support his family," Tuttle said. "But he wasn't going to let that stop him from getting an education, so he educated himself. He was an avid reader of anything he could get his hands on: history, art, sciences, anything. One particular passion of his became astronomy."
Neuffer bought the telescope, built a small dome covering for it and invited anyone interested to come have a look through its powerful lenses.
"This wasn't a hobby model. It was the real deal, a serious telescope," Tuttle said. "People came over all the time to look. One person asked if they could see a Sputnik mission in flight, and they were able to do it."
Tuttle herself remembers watching stars, comets and all matter of galactic activity through her great-uncle's telescope. "It was a well-known community thing," she said.
Over the years after Neuffer's passing, the scope took up residence inside the family home, unused. "We felt bad about that," said Tuttle, who made plans to donate it for use in area schools. "That was the plan. We had all the original manuals and paperwork, all the lenses, everything."
Then on that chilly Saturday night, robbers gained entrance to the unoccupied house. "Everything is gone," Tuttle said. "My old baby blanket, family photos, furniture, clothes, everything."
What the thieves didn't steal, they smashed and destroyed. Antiques were thrown down the stairs, framed photos smashed, beds torn apart, drawers upended. "It was a mess. My mother, Pam Tuttle, was just horrified when she saw it all," Tuttle said.
Neighbors who knew of the move apparently did not question the presence of a large van being filled with household items, and no one reported anything amiss. The house is on Main Street across from Smithville High School, a well-traveled location in plain sight.
Tuttle is concerned stolen items including the valuable telescope may be sold quickly by the perpetrators of the burglary.
"I've reached out to scrap metal dealers, antique shops, etcetera," she said. "If it turns up for sale somewhere, that could help us learn who is responsible, at least have some satisfaction in that way. Albert Neuffer did so much for the community and would help anyone who needed it. This has to be the work of people who just don't know those kind of connections to history here."
Tuttle said the telescope would require more than one person to move with a base at more than 70 pounds, and the telescope is quite large. It is aluminum, about 6 feet long and with a 12-inch mirror. It was made by the Criterion company and is a Dynascope model 10.
"It looks like they even took all our photos of the telescope and of my great uncle with it," Tuttle said. "My mother and I are the last living relatives, so there is no one to ask for copies of our family pictures. We had the only copies."
Anyone with information about the telescope or robbery can contact Tina Tuttle on Facebook, Pam Tuttle at 330-347-0409 or the Smithville Police Deopartment at 330-669-3471.