Santa anticipates a festive evening as 'A Knight with Santa' draws near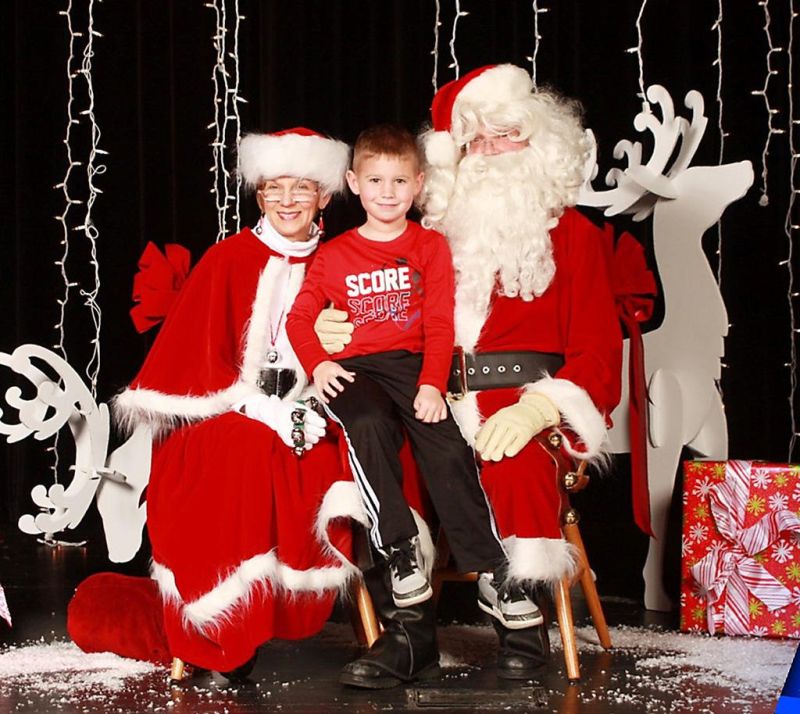 The West Holmes High School student council will present another evening of Christmas fun with "A Knight with Santa" on Sunday, Dec. 15 from 4-6 p.m.
Old Kris Kringle will be joined by his wife and merry elves as they pose for pictures and have a fun evening in Excalibur Theater.
According to Alison Rogers, WHHS student council advisor, this event stems from one that was implemented long ago when the high school was located where the middle school now resides.
"It used to be called Santa's Secret Lane because visitors would drive up and around the entry lane to the school and meet Santa Claus and his elves out in front of the school," Rogers said. "I can remember going to that as a child."
The tradition was stopped and hadn't taken place for many years, until a few years ago when the student council members wanted to bring it back.
With the new school building, it made it tougher to keep it as it was, so they moved the event inside to Excalibur Theater. Now families or anyone who has a heart for frolicking with Santa can park and come in and visit with the big guy himself. Student council members serve as the elves, and Barry Rawson of Honey Bee Photography will make sure everyone who stops in will leave with a photograph keepsake of the event.
The elves will be busy handing out candy canes, and Rogers said while the event is designed for families with younger children, it is open to anyone.
"It's just a fun little night for parents with younger children, but in the past we have had some middle school teams who have had practice and stopped in for a team picture with Santa, and we have had some adults who never quite grew up stop in too," Rogers said.
The event and the photos are free, so stop in and give Santa your wish list for Christmas or simply chat with him and Mrs. Claus or frolic with the elves for an evening of fun.
West Holmes High School is located at 10909 state Route 39 in Millersburg.