Saying thanks to those who make community safer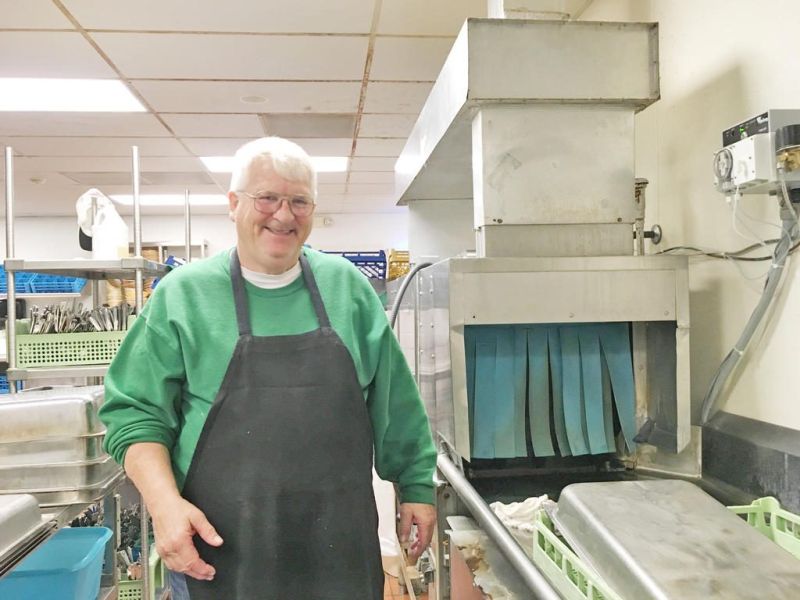 On Dec. 24, while many had the day off work and were able to celebrate with family and friends, firefighters, police, sheriffs, highway patrol and dispatchers reported to work as usual.
This year, however, members of the community partnered with The Pines Golf Club and Restaurant to provide a free holiday meal to those on duty.
The dinner was the idea of Wooster resident Nina Cicconetti, who decided it was time to say thank you to those who put their lives on the line for everyone. She organized and obtained funding for the preparation of 152 meals that were delivered throughout Wayne County.
"It took a lot of people to make this happen," Cicconetti said, constantly turning the spotlight away from herself.
The Pines Golf Club and Restaurant stepped up to help, donating its facility, staff and chef in order to create the holiday meal.
Cicconetti also mentioned the invaluable assistance provided by Barb Pittard from Wayne County Emergency Management. "She coordinated the communication with safety services," she said. "And Tom Maurer, a former sheriff in Wayne County, was in charge of volunteers delivering meals."
The Wayne County safety forces Christmas Eve dinner was the first of what is planned to become an annual event.
"Our objective was to provide a meal for all Wayne County police, firefighters, highway patrol officers, sheriff's deputies, support office staff and volunteer first responders on duty on Christmas Eve," Cicconetti said.
Staff members of The Pines, as well as Cicconetti's friends and family, assisted in assembling and packing the dinners.
Douglas Reynolds from The Pines came in on his day off to wash dishes for the dinner.
Chris Lowe was another staff member who came in to help. "I thought it was a good cause," Lowe said. "It's pretty cool we're actually getting to help all the police officers and firefighters who have to be at work. It's nice to be able to give them a little something in appreciation for all they do."
Volunteers Cindy Becker and Carrie Moreland Hyder were both honoring the memory of the late Wooster police officer Tom Hyder. Hyder was Becker's brother and Moreland Hyder's husband.
Becker said, "I know there were a lot of Christmases that Tom spent out on patrol away from the family. I thought this meal was a nice way to give back for what the first responders do for us."
Assisting with the project also was personal for The Pines event coordinator and restaurant manager Carolyn Clarke. "My husband is a retired Wooster fireman," she said. "To be able to give back to the community is very important to us. We are usually closed today, but we are open for this. We are really excited about it and absolutely thrilled."
Prior to the event Cicconetti sent out a letter asking for financial support. She reached out to civic organizations, corporate groups, small businesses, churches and individuals who may have been recipients of safety services during a time of need.
"I was humbled by the support that came in so quickly," she said. "We are already well on our way to next year's dinner."
The Pines executive chef John Birman prepared the holiday meal. "I think it's a terrific thing to do, especially at Christmastime. We have a lot of people working on Christmas Eve and Christmas day and hardly anyone ever thinks about them."
A thank you letter was included with every meal. Cicconetti said in the letter, "I personally want to acknowledge that as a civilian resident of Wayne County, I know the effort and training that goes into fulfillment of your duties. Only a few are brave enough to leave home every day for work to put their lives on the line in service of every person in Wayne County."
"Who would have thought of this idea?" Moreland Hyder said. "Nina did. She is amazing. What a great idea."
Becker said, "I think we kind of take for granted they are doing their jobs while we are with our families eating dinner or unwrapping presents."
"In this day and age," Cicconetti said, "it is important that as a community we offer a show of support to those who serve our community."