Series focuses on navigating parenthood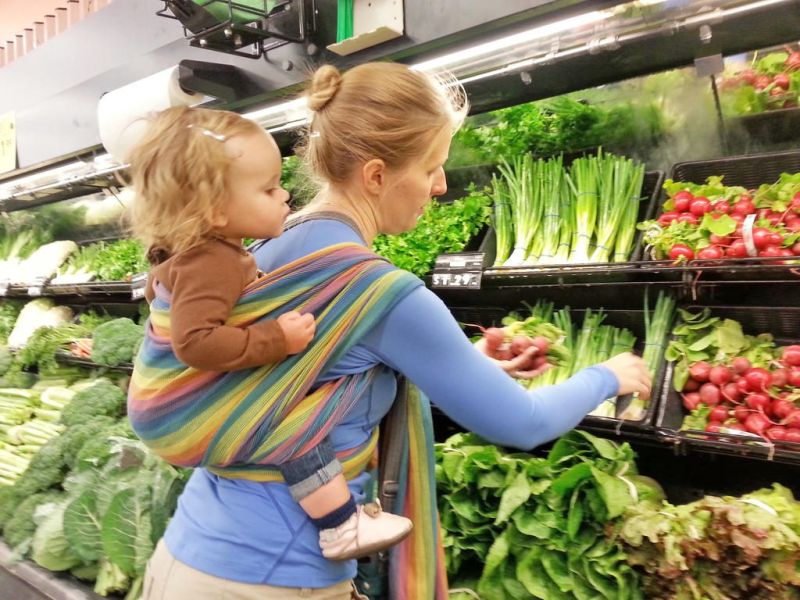 In an effort to help parents navigate the first years of parenthood, Jim Gill, director at the Dover Public Library, reached out to Jackie Hall, a WIC dietitian and the breastfeeding coordinator at the Tuscarawas County Health Department.
"It was Jim's idea to create a series for parents," Hall said. "He and I met, and we came up with this series that covers a variety of helpful topics for parents and caregivers."
The Dover Public Library will host Baby & Me, beginning Oct. 15.
This series of practical workshops will teach parents and caregivers how to make informed decisions regarding the health and development of their baby. Each session will be in the library's community room at 6:30 p.m.
Sponsored by the Tuscarawas County Health Department WIC Program, La Leche League of Tuscarawas County and the Tuscarawas County Breastfeeding Coalition, the series will begin with Breastfeeding 101.
This first session will allow participants to learn the basics and benefits of breastfeeding to build a strong foundation for mom and baby. From positioning, skin to skin and the skills to know if baby is getting enough to eat, new moms learn that even though it is natural, breastfeeding does not always come naturally.
Nursing in Public will be covered in the Oct. 22 session. Participants will learn how to dress for successful breastfeeding and gain confidence to nurse in public as demonstrated by models in a fashion show. Every participant will receive a nursing bra.
Bringing Baby Home will be covered during the Oct. 29 session. The discussion will include how to avoid problems and how to overcome common difficulties with confidence while navigating the first few weeks with one's new baby from hospital to home.
Make Your Own Baby Food is the bill of fair on Nov. 5. Learn how to use fresh produce to make homemade baby food. The session will include a taste test of fresh, homemade food versus premade, store-bought baby food. Every participant will receive a food storage tray.
"With so many of us becoming more aware of where our food comes from and a switch to more organic food, it seems making baby food at home is a logical step for parents who want to offer their babies the best diet possible," Hall said. "When we make food at home, we know exactly what is in it."
The series will continue Nov. 12 with Babywearing & Cloth Diapering. While it has been practiced for centuries around the world, some parents are new to babywearing, the practice of wearing or carrying a baby in a sling or in another form of carrier. Learn about various types of babywearing techniques and how to get started with cloth diapering. Door prizes will be awarded at this session.
Nursing for Working Moms will be covered Nov. 19. "This is a struggle for many moms," Hall said.
The session will focus on how to plan for returning to work and pumping, breast milk storage, and more.
The Nov. 26 session, Breastfeeding and the Law, can be a sensitive subject. Not all employers know about the laws that protect nursing moms. Some don't know they need to provide a space for nursing moms to pump, and they have to give them the time to do it.
Because breastfeeding and pumping in public is protected in Ohio by law, moms should know about their rights. Employers are encouraged to attend to learn how to make the workplace breastfeeding-friendly.
Hall said the series is open to all, not just breastfeeding moms. "There is something for everyone to learn at these sessions," she said. "Attending all or even just one of the sessions will give parents and caregivers the ammunition needed to be better parents."
Call the library at 330-343-6123 for more information or to register for these free community programs.