SHC prepares for massive Earth Day tree planting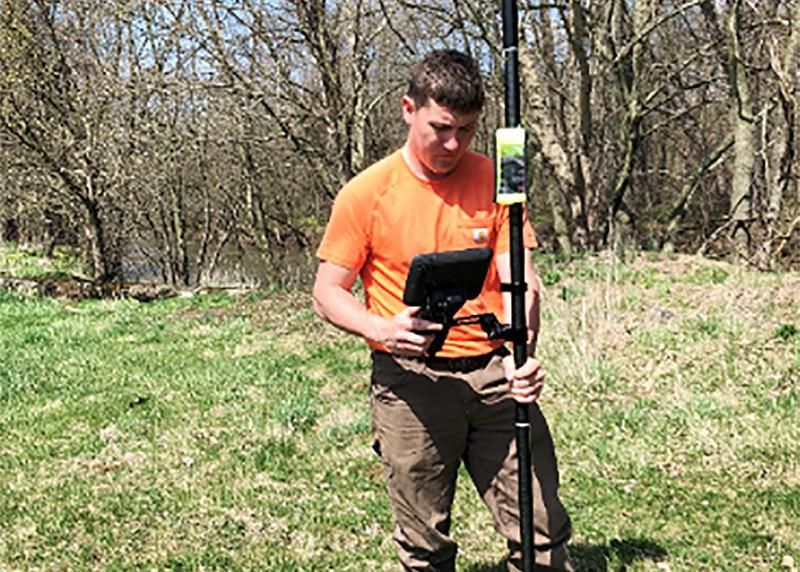 What's the point in thinking small when it is so much fun to be ambitious and think on a larger scale that will prove to be beneficial to the community in so many ways?
While the Scouters of Holmes County held its March board meeting virtually, it was with designs set on meeting as a group outside in the near future that its members were focused on. In its monthly meeting, the group spent time discussing plans for the April 22 Earth Day tree planting at the old fairgrounds, developing a tree-planting project that years from now should create a new natural world for Scouts and many others to explore at the former fairgrounds on the west side of Millersburg.
The tree-planting project has been on tap for some time, and the group also has done extensive work on the old fairgrounds, planting a number of trees there two summers ago.
According to member Scott Biltz, Scouters of Holmes County is currently working with both Holmes Soil and Water Conservation District and the Holmes County Park District on this project to plant over 1,000 sugar maple saplings on the north side of the old fairgrounds.
Scouts and any boys or girls interested in learning about Scouts, wanting to plant trees or wanting to take a tree home to plant should attend April 22 at 6 p.m. Scouts are asked to wear outdoor clothes and boots for the project.
How do you plant the fairground?
"The fairground is destined to return to a wonderful, wild, natural state," Biltz said.
Acknowledging floods will spill in and out and time may even reshape part of the Killbuck Creek in this area, Biltz said the question is how does a group create a game plan and design the planting of such a large number of trees?
"You call the experts," Biltz said. "The great folks at Tekton Engineering in Berlin came to the rescue, and the board knows one of their staff."
Jason Biltz, Holmes County Eagle Scout, is an Ohio State graduate in civil engineering and surveying. With the help of Tekton, they stepped in with a plan.
"Jason is an engineer, so he said the best way to lay out the plan was to create a GPS grid with each tree spaced on 25-foot centers. That will allow bushhogging, tree crown development and some day gives us enough room to bring trucks between the trees for sap collection," said Melissa Biltz, SHC treasurer and Jason Biltz's mother.
"Each spring Jason uses aerial images to lay out the grid. He can then transfer the grid to his surveying equipment. Once he's in the field, his equipment will guide him to the proper locations. He marks each point where a tree will be planted."
Because of the dedicated plan and the knowledge that went into designing it, when the Scouts show up on Earth Day, they will know exactly where to plant each tree. Each tree will be protected with a grow tube held by rebar. Joel Menuez leads the rebar effort, and Melissa Biltz said the board appreciates both he and Melway's continued support of the SHC efforts.
The next scheduled meeting of Scouters of Holmes County is April 21.
Scouters of Holmes County is a certified 501(c)(3) nonprofit organization. The vision of the group is to serve the youth of Holmes County by promoting values and citizenship, provide facilities to grow responsible citizens and opportunities to thrive in the outdoors, and make a positive impact on every youth who attends or participates in their activities. Their mission is to train tomorrow's leaders by promoting youth activities, in particular the Boy Scouts of America in Holmes County.
Their motto is "Investing in Tomorrow's Leaders." To learn more, call Scott Biltz at 330-231-5254.