Society helps generate renewed interest in James Black project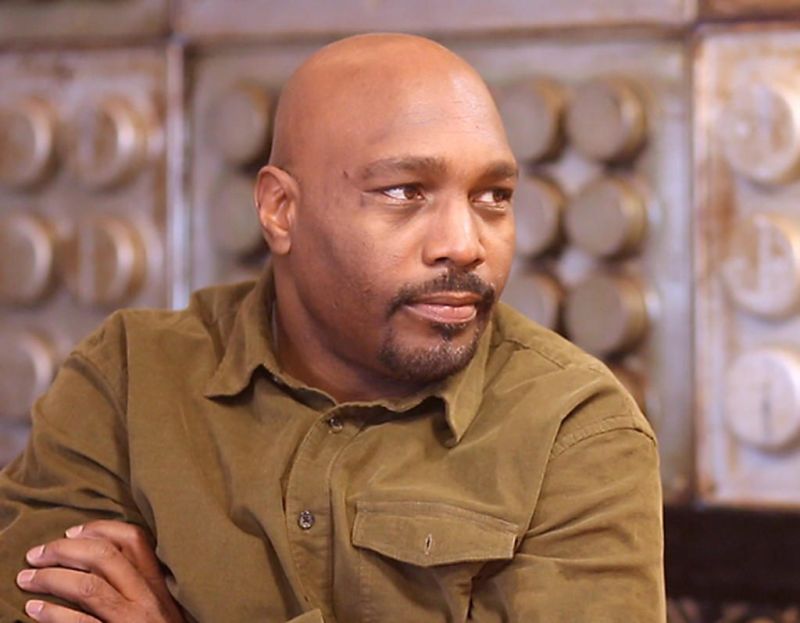 James Black has been very patient in waiting for everything to fall into place for his Perry Reese Project. The former Dover High School star athlete who went on to play one year for the Cleveland Browns before moving into the acting world claimed the rights to explore Perry Reese, Jr.'s story of a black man overcoming a lot of obstacles in a white, conservative community in Amish Country.
Reese's story of overcoming prejudice and racism is inspiring, and it is a story that Black soon hopes to share with the world through a feature-length movie.
With the nation facing so much strife, pain and conflict right now, Black believes Reese's story of love, acceptance and overcoming differences needs to be shared now more than ever.
Black continues to work diligently on the Perry Reese Project, despite living in one of the most heavily hit areas by the coronavirus in the nation: Los Angeles, California.
Black said with everything going on in the world today, from the virus, to the many movements nationwide with Black Lives Matter, to the division of a nation filled with dissent between political parties, sharing the love and acceptance of Reese's story is more important today than it has ever been.
"This story is even more poignant and important than it was six months ago," Black said of the Perry Reese Project. "Perry's story is valuable because he was able to have a dialogue with people, and he took the time to have real conversations with people that allowed them to get to see the other side without having feelings hurt. That is a gift to be able to do that, and it is something we need to be able to do in today's society."
As for progress on the story itself, Black shared some encouraging news. He recently connected with a well-known director seeking to move into feature-length films, and the director was very interested in pursuing the Reese story.
In addition, Black said because of the Black Lives Matter movement and the desire to share more inspirational stories of the African-American community and great accomplishments so many blacks have achieved, there has been a renewed interest in the Reese story from people he had previously talked to who had initially passed on the project.
"Because of everything that is going on in our world, there's been a renewed interest. A lot of studios have put more money into developing more racially conscious movies that tell stories of people of color. In the last few weeks, we got more interest from people reaching out to us who we had met with before who are saying, 'Hey, do you remember that script you came in and talked to us about earlier that we passed on? Can you come in for another meeting?' We are seeing a number of different companies reconnect with us about the project."
While all of this news is exciting, it also is frustrating for Black because everything in Los Angeles has been shut down due to the effects of the virus, which includes a large portion of movie and television production.
In addition to the Reese project, Black started 2020 with a bang. In his acting, he had the upcoming horror movie, "Dweller," in which he plays the role of the town sheriff, and the dramatic movie, "Sole," in which he plays a major role pushed back due to the virus. He also was working on two television shows including "All-American" and "The Family Business," had signed on for a new TV show, and was going to do voice work on a cartoon show. In addition, he was days away from joining the long-running TV series, "Grey's Anatomy," and just a couple days before filming was set to begin, it all shut down due to the virus.
"I was thinking to myself, 'How am I going to do all of this?' Then it was suddenly doing nothing. I was as busy as I have ever been the first two months of this year, and I have not worked since early March," said Black, who is fortunate to be making income off of the residuals from five commercials. "I thought this was going to be a great year, my best year ever by far. I was so busy early on that I had done about the equivalent of what I do in a year."
It also has affected how he meets with prospective production companies for the Perry Reese Project because they can no longer meet face to face and have been relegated to meeting virtually via apps like Zoom.
"We're still meeting and still talking because they know eventually things will open up and we will get back to business," Black said. "It's just an unknown as to when that will happen. We have to be ready whenever it does happen."
With all of that going on, Black said he reconnected with an old writing friend from Cleveland about doing a different sports movie he has developed. He said the writer was very interested in pursuing the topic, although Black said he is keeping the topic under wraps for the time being. He did say the story is local to Cleveland and will be based on true events, and the story is both heartbreaking and inspiring.
"I'm really excited about that opportunity as well as with the Perry project," Black said. "This writer has written a bunch of TV shows, and when I first called him, he said he was just too busy to explore anything new. I asked him to just hear me out, and we started talking about the project, and he got really excited and asked if he could write it."
The two have now been in meetings about that new project for the past couple of weeks as they flesh out where they want to go with the new idea.
With everything that he has on tap, Black said he is excited to get through all of the virus issues and forge ahead with his acting career and especially the Perry Reese Project.