The Hollywood Premiere dance to debut at BCC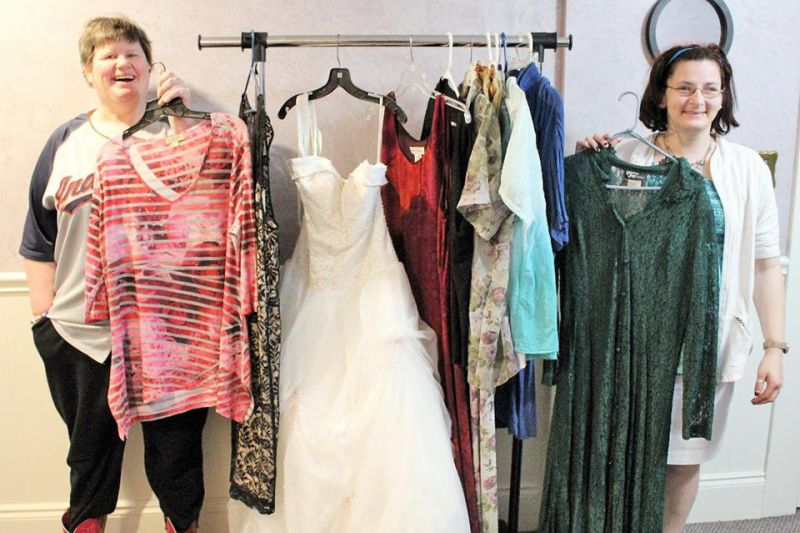 When it was learned a Tim Tebow Foundation Night to Shine event would not be held locally this year, many in the community sprang into action.
"So many people's lives have been touched by that dance. It was disappointing that it was not going to happen," Cassie Elvin of Starlight Enterprises Inc. said.
The idea for a similar formal dance was launched. "I thought we certainly would be able to do this. Buckeye Career Center and DJ Steve Kelly were my first two calls. It's just kind of taken off from there. Buckeye said we could use their space, and that was perfect. We were also looking for a space that was going to be accessible for everyone," Elvin said.
Elvin then reached out to others in the community who were more than willing to help. A committee of volunteers from Starlight Enterprises Inc., Challenger Baseball, Dover-New Philadelphia Food Pantry, NewPointe Community Church, Advocates for Success, Tuscarawas County Board of Developmental Disabilities, New Century Business, Bradford Homes, Horizons, Tuscarawas County Special Olympics and New Life Center began meeting in early 2019 to plan a similar dance.
Though it's a formal dance, formal wear is not required. "We decided our main goal is to let people have fun. From those at SEI, we knew that everyone loves music and loves to dance. So what better way to get together and have fun?" Elvin said.
There was much enthusiasm among the individuals when they learned a spring formal would be held. "They were very happy, jumping up and down," Elvin said.
Stacy Schrock said, "I already have my dress."
The free dance, Hollywood Premiere, will be held on Friday, April 26 from 6-9 p.m. The individuals selected the theme for the dance.
Unlike the Night to Shine, which statistics showed more attendees came from out of the county than in, the Hollywood Premiere is limited to individuals from Tuscarawas County. Dance attendees must be 18 years of age or older with intellectual and developmental disabilities. To date, 127 individuals have registered to attend.
As at a Hollywood Premiere, they'll be a red carpet for those attending to walk, and their names will be announced as they make their way into the dance. Organizers also are looking for anyone willing to donate palm trees for the event. Committees are working on Hollywood-themed decorations in black, white, silver and blue.
Transportation has long been a problem for individuals with DD, leaving many unable to attend evening events. Through their committee discussions, SEI and other providers decided to change their program hours the day of the dance so anyone who wants to attend will have transportation to and from the event if needed.
"We are not the Tim Tebow dance, so we kind of modified things," Elvin said. "We know there are boyfriends and girlfriends out there; we all agreed not everybody needs a buddy."
The registration form, which was revised several times in the planning process, addressed the issue by asking the questions: Do you need a buddy or do you have a buddy?
More volunteer buddies are needed for the event, and all buddies must undergo a background check to be approved as a volunteer at the event. The TuscBDD is providing the checks, but an appointment must be made.
There will be no spectator or observation areas available. Family members, caregivers and friends will not be permitted to enter the dance unless they are an approved buddy or approved event volunteer.
There are other ways the public can help. More donations of formal clothing in adult sizes are needed. Monetary donations also are needed to help defray the costs of the event. Donations may be sent to Starlight Enterprises Inc., P.O. Box 1054, New Philadelphia, OH 44663.
"We just want to see if we can keep the momentum going into next year. It doesn't necessarily mean that we have to lead it. Someone else could lead it, but if we show it can be done, that will help," Elvin said, adding she was impressed with the great teamwork shown by those on the committee. "Everybody has brought something to the table with ideas and contributions. We are trying to make it about the individuals."