The need for volunteers growing at area food pantries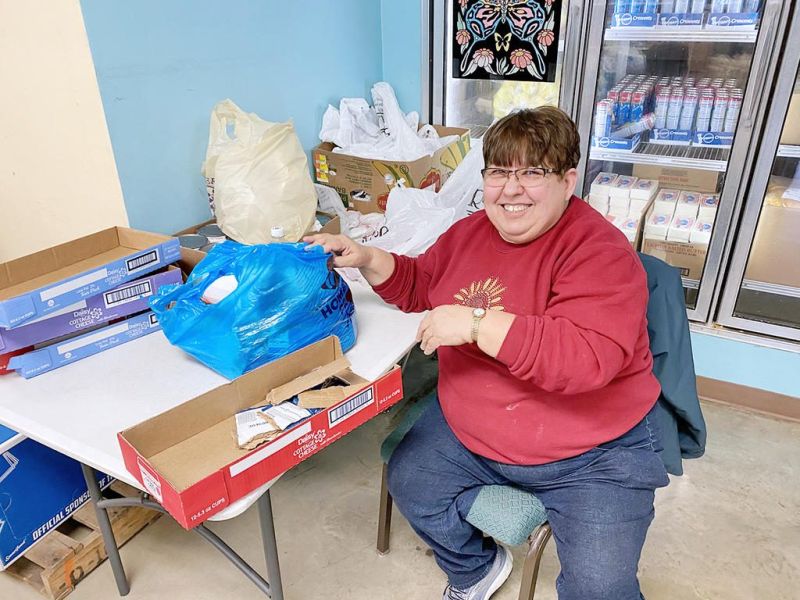 Area food pantries have many capable hands volunteering to make their respective systems work.
That said, there remains a great need for more volunteers willing to make an impact for the greater good of their communities.
"Ultimately, we are here to share the redeeming love of Jesus and to provide food for families in need," said Food Pantry at Church of God director Dave Masters. "But we are experiencing a real need for volunteers right now."
Having the vision and compassion to help others is a true gift, and area food pantries have been making a great impact for many years, both for families who utilize the facilities and for those who volunteer and find the satisfaction of giving back.
However, one major factor in area food pantry volunteers is that they seem to be inundated with retired senior citizens. As COVID-19 moved in this past year, many of those senior citizens were forced to reduce their volunteer hours and many even stayed away for the sake of safety.
That has left a gap in the numbers, especially at the Food Pantry at Church of God, where the majority of volunteers are seniors.
Masters said that while there will always be a need for people to donate both food items and money, one overlooked donation is that of giving time to the mission cause.
"We still have a great need for volunteers," Masters said. "We have the food, but labor is our greatest need right now."
Finding younger volunteers who are willing to stick with the program and learn the ropes from the elder statesmen at the food pantries is critical for the ongoing success of each. While the pantries can put donated dollars to good use by purchasing large quantities of food at very inexpensive rates from the Akron-Canton Food Bank, a cut-rate doesn't come with volunteers.
"It's a job, but it is very fun and rewarding," said Karen Shaw, volunteer at the Food Pantry at Church of God. "But we are all getting up there at an age where we need some new, younger blood to come in and join us.
"If people are looking for something to do, or for a way to give back to others, consider volunteering, if not here, then somewhere that they can make a difference," said Ellen McCollum, a volunteer at the same pantry. "It is incredible satisfying and a truly wonderful way to selflessly give back to others."
If anyone would like to become a volunteer at one of the area food pantries, it is just a phone call away, at: The Food Pantry at Church of God, 330-276-7373, The Glenmont Food Pantry, 330-377-5025, and The Love Center Food Pantry, 330-674-2504.