Class of 2020: Time off has given us chance to gain new life perspective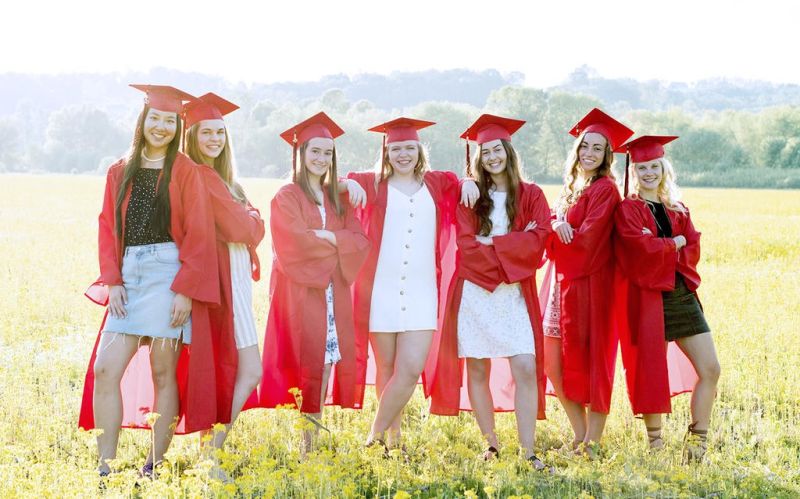 For me and every other senior out there, these last three months have not been anything like what we thought they would be.
All through high school, we watched with building anticipation as each year's senior class went through the classic rites of passage, only to have our own final year of high school end in a way that we could never have imagined.
In a lifetime measured in decades, three or four months of lost time amounts to only four-thousandths of that lifetime, but not all parts of a lifetime are equal in value and significance.
My senior year of high school was supposed to be one for the books, filled with the excitement of basketball state tournaments, the crowning of the prom royalty, final months with teachers and the unforgettable memories made with friends.
For my classmates who are entering the workforce, this was their one and only senior year, their final graduation. They won't get to experience another senior year in college, another regular graduation. Instead, the Class of 2020 will forever be defined by the COVID-19 pandemic and the resulting ramifications that ended our senior year so abruptly.
I doubt any of us, teachers and seniors included, thought that when we walked out of school on Friday, March 13, it would be the last day we'd roam the halls of Hiland High School and have class face to face with our peers and teachers. No one could have predicted an ending to our senior year quite like this one, filled with great losses and disappointments.
Despite this, COVID-19 has not put out our fire. If anything, it's given us the extra time we needed to re-evaluate our goals and focus on what is truly important to us.
Adjusting to this new normal has been difficult. Initially I was excited for something new, a change to the dreariness of routine, but that excitement faded to sadness and frustration as I began to realize just how much was being taken from me and my inability to change it.
For myself and my classmates, this time has given us a new perspective.
We have learned the importance of taking advantage of all opportunities and that even seemingly trivial experiences should not be taken for granted.
Reflecting on our senior year as a whole has reminded us there are many things Hiland's Class of 2020 is proud of. Many sports teams had great seasons including the golf, volleyball, and girls and guys basketball teams, and the music and theater programs had successful performances in many different productions. The quiz team even placed fifth overall in the televised Academic Challenge show.
We also started some new traditions, including the school-wide Christmas lunch and a leadership class, and have learned to be more adaptable and resilient individuals.
This time has given each of us a chance for introspection and the reinforcement of what matters most to us individually.
As we look toward the future and encounter new experiences, we will all take these lessons with us, remembering what made us proud to be Hiland students and using that knowledge to guide our paths forward.