TWC collection of nature illustrations to be featured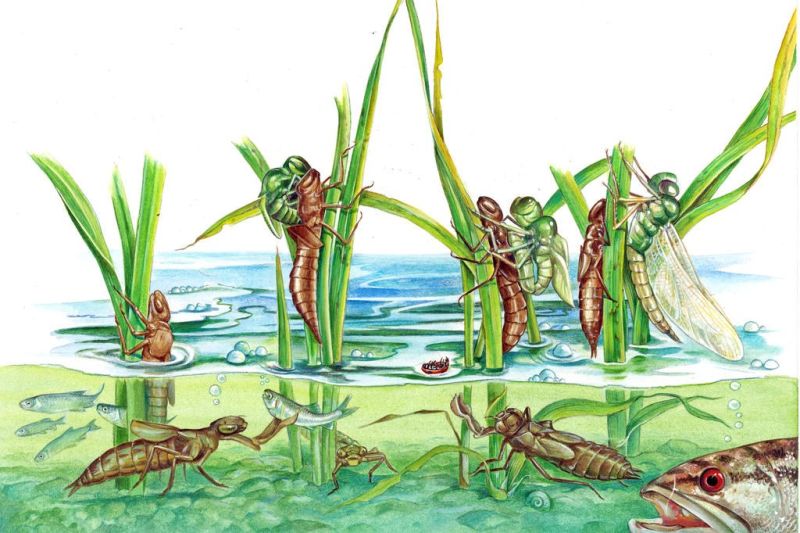 The Wilderness Center in Wilmot has come into possession of a large collection of art created by the foremost illustrators of nature field guides in America. The work of Dorthea "Dot" and Sy Barlowe will be housed at the center with an unveiling set to coincide with Earth Day celebrations on Saturday, April 20 from 10 a.m. to 3 p.m.
"This is a couple who met in the 1940s and spent their entire careers illustrating every kind of nature book imaginable," said Carrie Elvey, program coordinator and senior naturalist at the center. "They illustrated dinosaur pop-up books, nature guides, newspapers and magazine articles over a long career."
The Barlowe collection will feature a permanent hanging of artwork as well as pieces curated for special exhibits.
Amy Barlowe Bodman, the couple's daughter, found The Wilderness Center to be the perfect home for the collection of her parents' work. "We first learned about the Foxfield Preserve and were excited to discover it was connected to The Wilderness Center," she said.
Her parents did the bulk of their work in Long Island, New York, where her family originally lived. Dorthea Barlowe moved to Akron following Sy's death in 2000.
"We found the perfect house for her with a beautiful backyard where she could see the natural world through the window. It was perfect," said Bodman, who is a Juilliard-trained violinist and founder of Akron Baroque Chamber Orchestra. "She was probably able to see more of nature from that window than when she lived in Long Island. She created a studio in Akron. We moved her extensive collection of art, books and prints. There was a lot of important material we needed to find a home for."
Her mother continued to paint until declining health forced a move to an assisted-living center. Dorthea Barlowe is now 93.
"She's a fabulous person," Bodman said, "still creating these beautiful watercolors. She quite recently created original work for Dover Publications which became children's coloring books. When we talked with The Wilderness Center about the collection and decided to place it there, to see their faces was such a magical moment. We can't imagine a better place for the collection to go."
Bodman said as a child she was largely unaware of the uniqueness of growing up in a household with rather well-known parents. "I just took it for granted, really. There were preserved specimens around all the time for their research. One of my earliest memories is some kind of creature in the bathtub. Later they were in the basement studio where they worked while I was upstairs practicing violin. They worked for long hours, always by 9 a.m. and often well into the night."
Bodman said her parents never harmed any living thing in the course of their research for illustrations.
Bodman said her parents were prolific artists. "They worked with every publisher imaginable. They did all the illustrations for the classic field guides by Golden Press. They did spreads for the New York Times and several magazines."
Bodman said while the bulk of the nature illustrations by her parents will be housed at The Wilderness Center, there were some works in other genres the family has retained. "My father painted New England barns, portraits, miniatures and other things. My very favorite painting he did is one of an elephant with a dramatic background."
At The Wilderness Center, Elvey said a coincidence enabled the center to acquire storage cases for the collection that meet strict museum standards so pieces that are not on display will be safely stored.
"Seeing the original publisher's proofs and watercolors of the things we grew up reading is an amazing experience," Elvey said, "like holding a piece of your childhood in your hand. We never dreamed we would have this kind of important collection come to The Wilderness Center. We're so pleased to have it here."
The Art of Nature open house will include artists from the Tuscarawas County Center for the Arts, the Wayne Center for the Arts and the Holmes Center for the Arts.
The Wilderness Center is at 9877 Alabama Ave. SW in Wilmot. Find out more at www.wildernesscenter.org.