Upcoming opportunities for cyclists to hit the road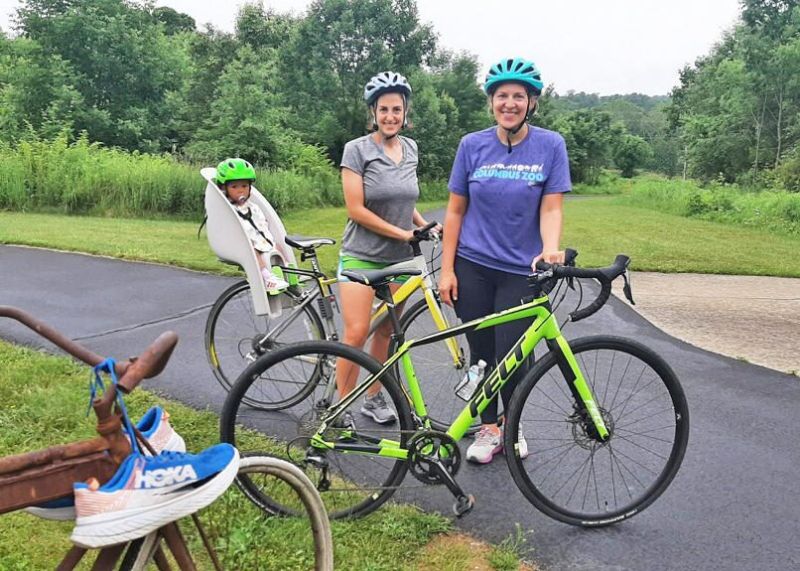 Wayne County is an ideal location for spring cycling, with a mix of bike trails in cities, previous rail trails converted to cycling paths and on-road cycling on agricultural roads. Several upcoming cycling events give new and seasonal cyclists even more opportunities to get engaged.
Wayne Trails is a Wooster-based group created in 2014, focused on multi-use trails for recreation and transportation. They target projects that improve the quality of life for residents of both Wooster and Wayne County. This spring the group is aiming to get more cyclists on the road.
The first event Wayne Trails is promoting is Wayne County Ride Your Bike to Work Day on Friday, May 20. This event was inspired by National Ride Your Bike to Work Week, which will be May 16-20. The recent update to the Wayne County transportation plan did find there are employees in Wayne County who do not have access to the transportation needed to get to work. Thus, biking to work is a win-win that can improve health while supporting the workforce.
The first way to get involved with Ride Your Bike to Work Day is as an employer. Encourage and incentivize your employees to bike to work and ensure they have bike racks available if possible. The second way to get involved is as a cyclist who wants to bike to work. Make sure to tune up your bike if it's your first ride of the season. Ride On in Wooster has offered a 10% discount before or on May 20 to customers who mention this article to help cyclists prepare for Ride Your Bike to Work Day.
Next, on June 18, Wayne Trails will host the second annual Run, Walk & Roll, a community special event bringing awareness to the bike trail system in and around Wooster and highlighting local businesses. The event will start at the concession stand at the Oldman Road soccer fields in Wooster, with doors opening at 9:30 a.m. for sign-in and the event running from 10 a.m. to 1 p.m.
Despite a light rain, the 2021 Run, Walk & Roll was considered a success, inspiring the group to continue on for a second year. The event will largely be structured the same as last year's event, with only a few minor changes.
This year the scavenger hunt will be done poker style. Pick up a playing card at each stop along the way, and the participant with the best poker hand at the end of the event wins. Also, this year more emphasis will be placed on family and children's activities, which will be concentrated around the Burbank and Oldman Road soccer fields and into Oak Hill Park. CFAES Wooster will provide support with a station of small farm animals, and families also can seek for objects with which a photo will need to be taken.
Registration is open now with a fee of $10 per individual and $20 per family of four. It is $5 per additional member of the family. Register by June 2 to get a free event T-shirt by going directly to www.woosteroh.com/recreation and scrolling down to the SUMMER PROGRAMS - REGISTER NOW! section and clicking on the link to the Wayne Trails Run, Walk & Roll Event.
Weekly group rides also are a way to stay motivated with cycling. Ride On organizes a group ride that meets at 6 p.m. on Tuesdays at Ride On in downtown Wooster. Multiple skill levels are welcome. For specific information on the weekly route, check out the Facebook group for Ride On Cycling.
Another resource for local cyclists who prefer the safety of staying on trails is the Rails-to-Trails of Wayne County Ohio Facebook page. Follow it to learn more about the three trails they manage in Wayne County and also for opportunities to volunteer on the trails.
And one lesser-known group is the Wooster Bike Crew, a nonprofit service organization for youth that promotes riding bicycles in Wooster. Founded by Martin Lubell, the group welcomes youth age 14 and older. The group does various service projects and also hosts the Wooster Bike Party the second Friday of the month. The Wooster Bike Party is a group ride that often ends with a meal at a local restaurant. Email wooster.bike.crew@gmail.com for more information.