During pandemic, REACH keeps focus on mental-health issues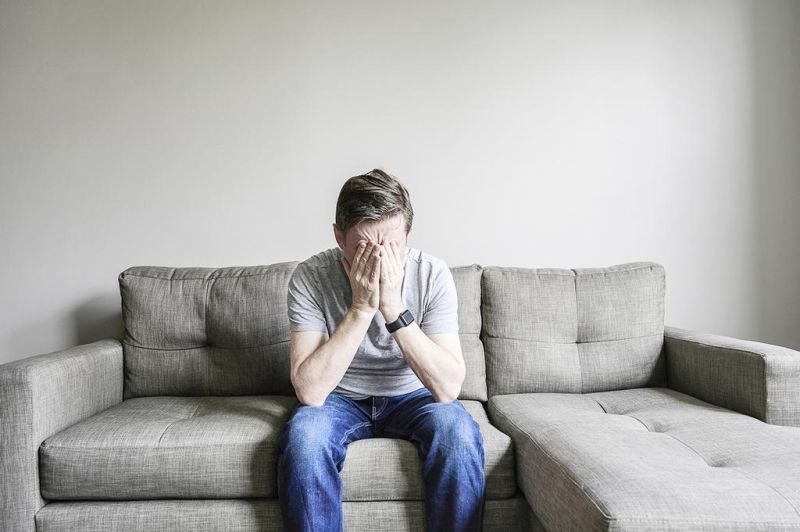 As people deal with the struggles in life brought on by a multitude of issues that have been compounded by COVID-19, the members of Holmes County Resources, Education and Action County Hub continue to connect to share advice and to flesh out ways to help people deal with mental-health issues.
The goals of REACH are to strengthen county and community efforts to prevent and treat opiate and other substance addiction as well as mental-health issues, to educate youth and adults about the dangers of substance addiction and mental-health issues and the negative effects they have on society, to promote family building and workforce development as ways of combating substance addiction and mental-health issues in Holmes County, and to encourage community engagement in efforts to address substance addiction and mental-health issues.
REACH leadership believes it takes a concerted effort from many community people, and the recent Zoom meeting saw a good representation from a variety of organizations adding their input into how the county can best connect with the community on accomplishing all of its objectives.
"Our priority is to make sure we are doing everything we can by combining resources and expertise," Beth McCready of AnaZao Community Partners said, "and we have some great representation in the coalition that can provide really valuable input in helping us fight addictions and providing resources for people to get the help they need to help them with mental-health issues."
In its most recent meeting, the group explored both the substance-abuse side and the mental-health issues that have become more prevalent during the pandemic. The agenda initially focused on treatment.
SSI/SSDI Outreach, Access and Recovery is funded by the Substance Abuse and Mental Health Services Administration and is a national program designed to increase access to the disability income benefit programs administered by Social Security for eligible adults and children who are experiencing or at risk of homelessness and have a serious mental illness, medical impairment and/or a co-occurring substance-use disorder.
Holmes County combined its SOAR grant funding into REACH so it could effectively pour its resources into working with several key pillars including education, law enforcement, service agencies and other connected organizations that can help proliferate the message of the dangers of substance and mental abuse, as well as help people recognize there are outlets they can turn to in the community with qualified people who are ready to help.
"Many people don't even realize that we have available services in those areas, and we want to make sure those services are made available to anyone who needs them," McCready said.
The group then turned its attention toward the preventative part of their task, and much of that focused around working with youth, although much of what was discussed would be applicable to adults as well.
J. Gregg Morrison of AnaZao Community Partners has been working with schools in both West and East Holmes, meeting with teens about ways to overcome anxiety, loneliness, fear and mental strife.
Morrison has been leading discussion groups with the teens and continues to promote several self-care skills that can help lessen the power of stress. Those methods include mindfulness and meditation and the simple act of taking a "brain-break," which includes some quiet time, meditation, focusing on breathing and noting the thoughts and feelings that arise and letting them go.
Another of his focal points includes the positive power of expressing gratitude toward others and letting others know what you appreciate about them, showing patience and compassion toward one another, and learning to love themselves and to recognize the positive qualities they possess.
Morrison also has been doing life skill work with West Holmes teens via Zoom. He said his efforts are far more effective when he can do them in person, which has been a struggle during the pandemic.
Jim Foley, director of community education, prevention and consultation at Counseling Center of Wayne & Holmes, has been working with youth through "Signs of Suicide Program." He said the program is designed to give students a better idea of warning signs of those at-risk, prevention and how to take action by confiding in a trusted adult.
Foley said he also has gotten involved with the "Sources of Strength Program," designed for building protective factors against suicide, addictions and mental-health issues specifically for third- through sixth-graders. He has been working with West Holmes students in his efforts.
Foley said while he has sensed both stress and anxiety in students during the pandemic, in his time with two early childhood coalitions, he has found parents are facing increased stress.
"In my conversations with students, many of them were already feeling isolated before the pandemic occurred if they weren't part of the mainstream," Foley said. "That is a struggle for the parents too. My particular concern is for the time ahead of us. There is going to be more uncertainty, more turbulence and more change. As addiction increases in parents, which is happening, it might spread to the children in isolation, and uncertainty continues."
As the world and the community continue to grind through pandemic times that feature so much isolation and loneliness, REACH continues to work on creating ways to combat mental-health issues faced by many.