Wayne Trails Committee expands Wooster bike path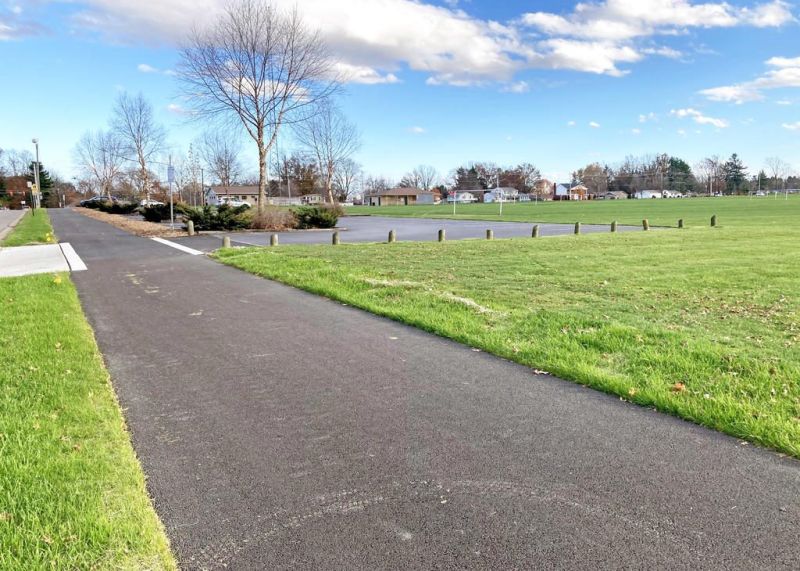 The Wayne Trails Bike Committee has added three new sections of bike trail in Wooster this year. The committee continues to expand and now seeks to make greater connections across the county and beyond to link to statewide trails across Ohio.
The Wayne Trails Bike Committee was formed in 2014 as a recommendation from the Wooster Comprehensive Plan, where residents noted "connectivity" by bike and foot as a top priority. The committee has 20 members, representing members of the general public, businesses, and entities such as OARDC, the county and Rails-to-Trails of Wayne County.
"Our committee is made up of community members, so we're getting grassroots input for what the community wants," Wooster Mayor Bob Breneman said.
The committee has successfully completed several phases of trail projects over its six years of existence, starting with larger trails within the city and then moving to regional connections.
Jeff Battig, recreation and community center manager for the City of Wooster, said connecting to Fredericksburg had been a big priority of the committee in order to eventually link Wooster to state and national trail systems. The Holmes County Trail (a rail trail) connects Fredericksburg to Millersburg, and then one can go from Glenmont (in Holmes County) to Cincinnati. Having more connections gives cyclists more options to travel and visit new places across the state.
This year Battig said the committee met its goal and installed the finishing touch on the route from Wooster to Fredericksburg: trail signs. Having the signs legitimized the route, making it official.
The City of Wooster also met with Ohio Department of Transportation last year to ensure Wooster would be included on U.S. Bicycle Route 40. According to the Adventure Cycling Association website, to date, 14,598 miles of U.S. Bicycle Routes have been designated in 29 states through partnerships with nonprofits and state DOTs.
During the pandemic, the Wayne Trails Bike Committee took a brief hiatus from meetings, but that didn't slow down the installation of three new sections of bike trails.
"These were big connecting pieces," Breneman said. "We now have connected the whole way from Riffle Road to downtown and then connected over to Oak Hill Park. The other (direction), the trail connects Milltown to Melrose, past Gojo and almost to The College of Wooster."
Much of the trail improvements this year were funded through the Transportation Alternatives Program through ODOT. Over the years when possible, the city also has included trail construction as a component built into road reconstruction projects.
Even before the pandemic, trail use was popular. Jonathan Millea, development coordinator for the City of Wooster, noted 10.9% of residents commute by bike or walk to work, according to the 2018 census.
Then trail usage increased this year. "It really took off this spring as people were looking for options to replace gyms for exercise," Battig said.
"I love to drive by some of our trails and see how many people are using them. On nice days they are packed. There are bike riders, strollers, older couples strolling," Breneman said.
Moving forward, the Wayne Trails Bike Committee looks to pursue greater connections across the county with a vision of eventually connecting to Orrville. Orrville would be a good linkage point as the city connects to other trails in the region.
To meet its goals, the committee is seeking new members. Email Battig at jbattig@woosteroh.com if you live or work in Wayne County and are interested in joining the committee.
"Getting younger people involved in the process is something we're really looking for," Breneman said.
As the committee slowly expands membership and re-evaluates its goals, they have just begun the process of planning for an upcoming event. "We are hoping to have a spring event to engage residents to raise awareness and increase use of the trails," Battig said.
Once details are confirmed, information will be posted on the City of Wooster's Facebook page, Wooster Recreation Department's website and Wayne Trails' Facebook page.