Winter reading program encourages youngsters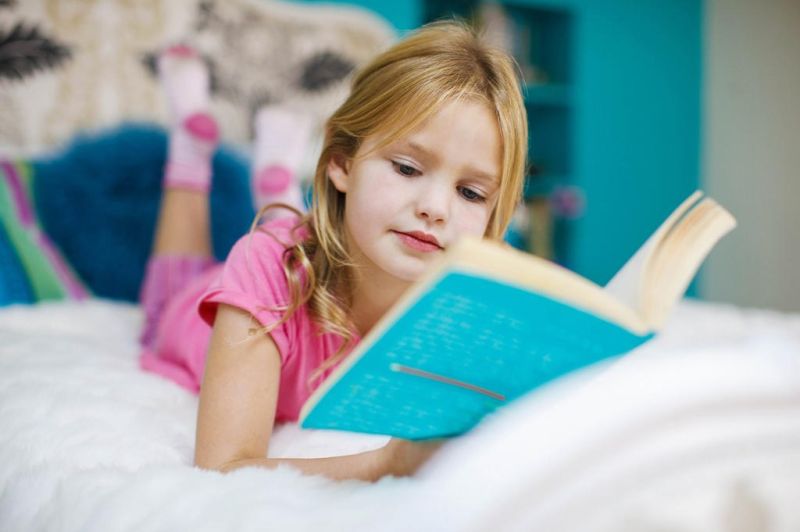 The Holmes County District Public Library will provide another opportunity for youth and teens to dive in to some good reading material with its Reading Buddies Winter Reading Program, which has already begun and will run through Saturday, March 6.
While the program has started, youth can sign up for the reading program any time this month, and the library is ready to provide kids with their own reading buddy to read with and to.
The reading program will provide two opportunities in one in January.
"Since the COVID-19 onset, the library has been providing monthly craft kits for kids to work on, and the Reading Buddies program will now combine reading with the craft kits. We decided to combine the monthly craft project with the winter reading program," said Michelle Skolmutch, head of children's services at the HCDPL. "When children stop in to pick up their January craft kits, they will also receive a stuffed animal that will serve as their reading buddy this winter. The winter program includes several crafts and some activities they can do to earn some extra points."
All of the reading done by youth must be logged either online or on the paper log and returned to the library no later than March 6 for kids to qualify for the grand prizes.
Skolmutch said for every day a child reads throughout the Reading Buddies program, they will mark off a small iceberg to help the penguin find its friends.
"We have made sure we make this as fun as possible for the kids," Skolmutch said. "They will reach eight different levels that they will try to complete, and they can earn and collect four different achievement buttons as they complete levels."
The bonus-point activities kids can achieve will come from doing activities with their reading buddy, like building a fort and taking a photo of them reading with their reading buddy.
If a child isn't able to stop by the library to accept their reading buddy stuffed animal, they can simply choose their favorite stuffed animal from home.
"It makes it so much more fun to read when you've got a reading buddy, and the whole program is designed to create a passion for reading in the kids," Skolmutch said.
Skolmutch said if a family isn't comfortable coming in to the library, the library staff will set the package and stuffed animal under the canopy outside the library's front entrance.
Once completed, the library will offer two grand prizes. The first is for children pre-k through second grade and includes a Paw Patrol toy, DVD and book. In addition, they will receive their own private story time through Zoom, in which they can invite a number of friends to join.
"We were really excited about adding the private story time," Skolmutch said. "We thought it would be really fun for the kids to get together with the friends they choose and have a good time in a Zoom reading session."
The second grand prize is for children grade 3-6. It includes their choice of a pair of chapter books, a $10 Dairy Queen gift certificate and their own private online game party.
"The game will be determined depending on the age of the winner," Skolmutch said. "The winner will be able to invite a set number of friends to join the game and play online. It will be them, their friends and the librarian playing something like Minecraft, Among Us or something along that line. We are looking into several other options to give them some choices."
The reading program has a paper reading log with directions for those who pick up the paper version of the program. Kids also can do all of their reading and logging time online, which can be done on the library's website.
There also is a teen reading program that will be derived from the Read Squared Program the library used last year. That program will be run by Josh Chase and run from Jan. 11 to March 20.
Anyone wishing to learn more about the teen reading program may call Chase at the east branch library at 330-893-3464 or via email at jchase@holmeslib.org, and those seeking more information on the children's reading program can call Skolmutch at 330-674-5972 or visit the website at www.holmeslibrary.org and click on the Reading Programs icon near the top of the page.