Holmes County's women business owners making a difference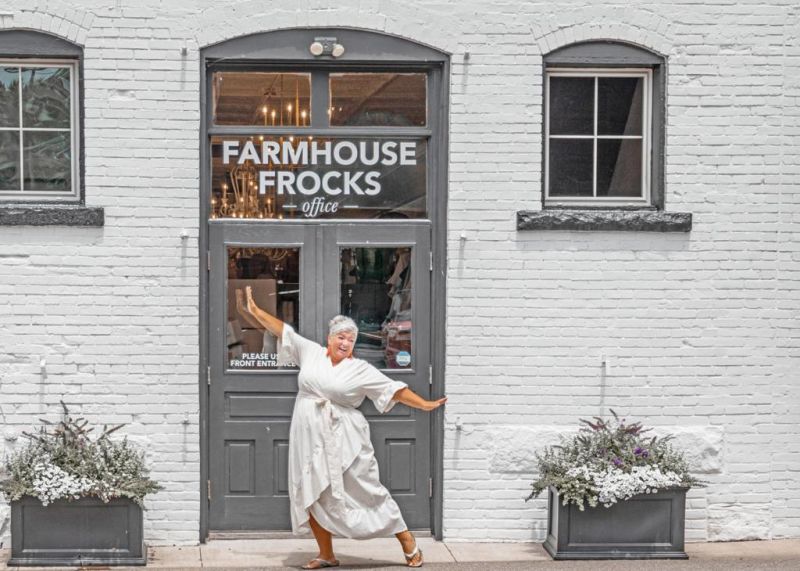 When Nancy Tarzan graduated from Kent State University in 1974 with an education degree, she had a hard time finding a full-time teaching job.
Out of necessity, Tarzan decided to purchase a small piece of property in Berlin and open her own business in 1984.
Flash forward nearly 40 years and Tarzan, one of many successful women business owners in Holmes County, still owns Berlin Creek & Blue River Galleries, which features art galleries and specializes in one-of-a-kind creative custom framing.
"It's about following in my mother's footsteps," she said. "She taught me everything I know about how to be strong and how to pursue my goals. She really pushed me in the right direction."
Women still face some challenges in the business world that don't exist for men, so organizations such as the American Business Women's Association exist to help knock down those barriers. The organization celebrates American Women's Business Day on Sept. 22 each year.
The special day was created to honor the increasing role that women are taking in the world of business and to celebrate the accolades of businesswomen across the U.S. and the entire world. The association had its first sponsored American Women's Business Day in 1982, with the day officially being recognized for the first time by a Congressional resolution and a proclamation issued by President Ronald Reagan in 1983.
"It's not as hard now (to be a women business owner) as it used to be," Tarzan said. "It's way easier now. The stereotype of women in business (is a challenge), but it's a lot easier now because there are so many of us out there."
Lena Schlabach started Farmhouse Frocks, located in Millersburg, nine years ago because she wanted to make clothes for plus-size women.
"Little did I know every size woman would want my clothing," she said.
What makes Schlabach's business unique is that everything is made locally, so a lot of her business's revenue goes back into the local community.
"I really am passionate about empowering the community," she said. "I make a difference in the community because I bring money in from the outside. We ship everywhere. I provide revenue for local women that can help with their families. The beautiful thing is a lot of times the money stays local because they're Amish seamstresses.
"There's really a niche of what I do because they're made locally. For clothing, that's very rare. I do a lot of bags and clothing."
Each piece of clothing made by Schlabach's company has a tag sewn into it with an empowering message for the person who wears it. Being a positive light for other women is important to Schlabach.
"The tag says you're 100% beautiful, 100% worthy, 100% God-made," she said. "When the women sew the label into the clothing, they pray for the person that will wear it. I feel all the way from the consumer to my in-house employees that I have working here, they're in a positive environment and they're making a difference on how women feel, so I feel like I have an impact on self-esteem for women."
Holmes County has a healthy balance of old-fashioned values and progressive thinking, according to Tiffany Gerber, executive director of the Holmes County Chamber of Commerce & Tourism Bureau.
"We have a culture here that allows women to sit in leadership positions and to own successful businesses alongside the men," Gerber said. "In many family-owned businesses, we see women in the driver's seat with the respect of their peers, employees and family."
Tarzan routinely brought her kids to work with her when they were younger. Her daughter Alysha Troyer currently works for her, and the plan is for Troyer to take over the business when Tarzan decides to retire.
"We're going to carry on the tradition of creating strong women in the workforce," Tarzan said. "And we have a little grand girl baby, and she's tinkering around here, too, so eventually it will go to her."