4-H club prepares for annual craft show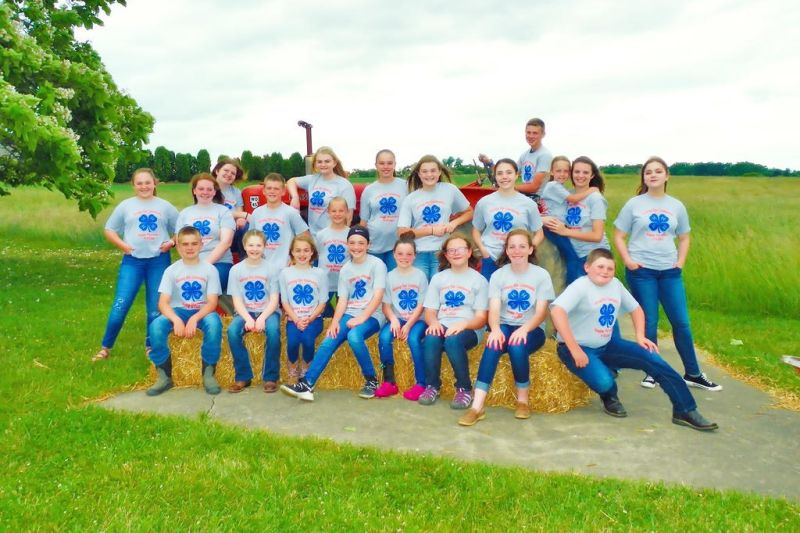 Happy Harvesters 4-H club of Strasburg will have its fifth annual Fall Craft and Vendor Show on Saturday, Oct. 26 from 10 a.m. to 3 p.m. at Don R. Wallick Auctions. It is the biggest fundraiser the club holds during the year.
"This is the fundraiser that allows us to do all the things we are involved with throughout the year," club leader Katie Garber Vickers of Strasburg said. "The community is always very supportive, and I hope people will come out for the craft show this year. We have a lot going on that day for all ages."
Vickers said the club is still accepting vendors and craftspeople for the show. "We already have close to 30, and I'm pretty sure we'll get several more," she said.
The show is open to anyone who creates handmade craft items. Vendors who offer third-party items like Tupperware or Pampered Chef are able to participate, but only one vendor per category can be accepted, and those spots are filled, Vickers explained.
"My goodness," she said, "we have such a variety this year. There will be handmade dog treats, wood crafts, crocheted and knitted items, all kinds of examples of hand sewing, local honey, and a lot more. Vendors have come to know they can count on a good amount of traffic for the show, and I hope that continues this year."
Happy Harvesters 4-H will provide both breakfast and lunch at a concession stand with creamed-chicken sandwiches, rigatoni and other items offered. Games will be available, along with raffle tables and door prizes.
"This is our big fundraiser," Vickers said. "It provides funds for our annual Thank a Veteran pancake breakfast in April, where we feed a lot of area veterans and their families to thank them for their service. This year's breakfast again had more than 100 veterans turn out, and it was a big day for us and for them. We send Christmas cards to soldiers oversees, and people can sign those cards during our craft show in October as well. The show provides funding for our educational programs and the things our kids do and for a celebratory dinner we hold for the club at the end of the year."
Money raised that day also covers club T-shirts and supplies for the year. The club also participates heavily in the Tuscarawas County Fair, often setting participation records there.
At the craft show, Happy Harvesters 4-H will collect donations for the Strasburg Carpenter's Cupboard food pantry. People can bring nonperishable items, paper products and personal hygiene items.
"We can also accept cash donations for the pantry," Vickers said.
Supporting the food pantry is part of the club's Be a Blessing Campaign to help the community directly. Those who donate will be entered in a drawing for a prize.
Happy Harvesters 4-H club is one of the most active 4-H clubs in the area with many projects through the year and members from a wide area. The club members will provide tables for vendors, help with loading and unloading, run the food concession, and generally stay busy through the day.
Happy Harvesters Fall Craft and Vendor Show is free and open to the public. Don R. Wallick Auctions is at 965 N. Wooster Ave. in Strasburg. The Happy Harvesters maintain a Facebook page with updated information.