A-C Foodbank 5k run and walk virtual this year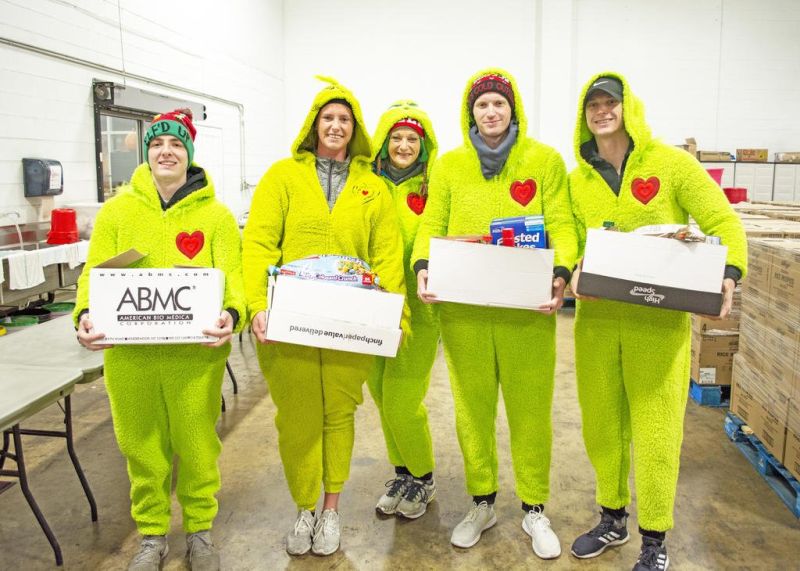 The eighth annual Selfless Elf 5k run and walk, benefiting the Akron-Canton Regional Foodbank's local hunger-relief efforts, will be held Dec. 19. This year's race will be hosted virtually due to COVID-19.
The family-friendly event typically brings together more than 1,000 community members dressed in holiday-themed costumes and running gear to celebrate the giving season. The food bank encourages previous race participants and all who are dedicated to fighting hunger to join this year's virtual race.
"We hope the community bundles up and braves the weather to participate in this year's virtual Selfless Elf. Folks can run the race from anywhere — their favorite park or trail, in their neighborhood or even on a treadmill," said Dan Flowers, president and CEO of the food bank. "Support of the food bank is vital for local families trying to rebound from the pandemic. We've seen long lines at food distributions, many new faces and have heard heart-wrenching stories of families losing it all. Together, we can ensure they have a holiday meal to share together."
Selfless Elf is one of the food bank's signature events during its Holiday Campaign and is a celebration of the season. Though this year's race is virtual, participants will still receive a long-sleeve race T-shirt, and the first 500 registrants will receive the 2020 souvenir: striped elf socks. Shirts and socks can be mailed to participants for an additional fee or available at a drive-thru packet pickup on Dec. 18 and 19 at the food bank. To learn more about the race and to register, visit www.selflesself.com.
Though runners won't have the opportunity to gather together to view one another's holiday-themed athletic apparel, the food bank plans to award the Most Dashing (best dressed) award through Facebook. Participants are encouraged to take a photo in their running gear or costume and post it to social media using #selflesself. The food bank's Facebook community will vote for the winner, which will be announced Dec. 26.
The Top VIP Elf also will be recognized. To become a VIP Elf, participants must raise more than $250 in pledges. The elf who raises the most will receive the special Selfless Elf trophy. All VIP Elves will receive an exclusive apparel item.
Selfless Elf is a great way for the community to support the individuals and families in the region struggling with hunger this holiday season while remaining socially distanced. The food bank and its network of hunger-relief programs continues to serve as a necessary resource for families affected by the coronavirus and its economic impacts.
Feeding America, the nation's largest charitable response to hunger relief, projects the food bank's eight-county region has experienced an estimated 31% increase in the number of individuals facing hunger and an estimated 43% increase in the number of children facing hunger because of COVID-19.
Visit www.selflesself.com for additional information or to register as a race participant.