Annual Dalton Strawberry Festival is approaching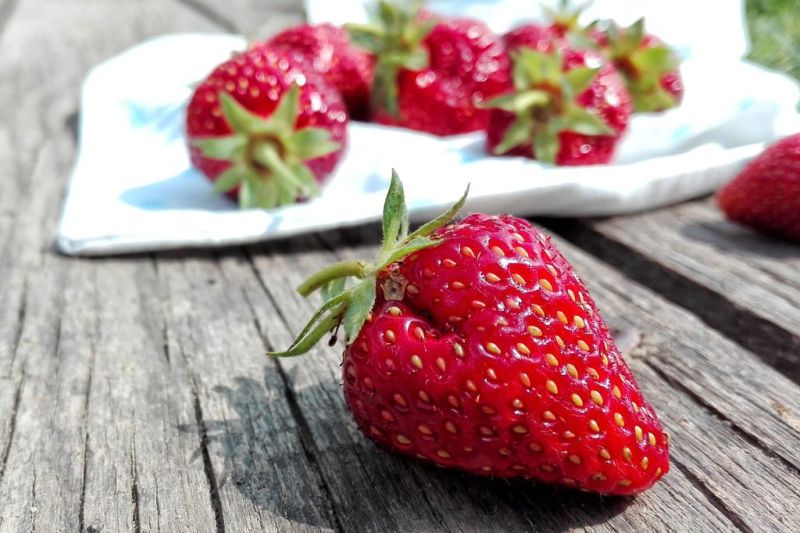 The Dalton Strawberry Festival will be Saturday, June 8 from 4-7 p.m. It is tightly tied to the Dalton Historical Society and the area's history. The festival is held at the village green park.
This year the Dalton Ruritan Club will help with the festival. The Ruritan members joined the festival organization team in 2017.
The Dalton Historical Society maintains three buildings, each reflecting a part of the area's history.
The tavern, which later came to be called a hotel, houses some of the structure's original furniture. Such places offered a simple meal and a bed, often shared with other travelers.
The festival helps raise money for the ongoing work of the Historical Society. Another fundraiser is a calendar, which is produced every year with pictures of historic Dalton.
The other two buildings house the society's acquisitions, large and small, including an 1875 wagon and a 1936 firetruck on display.
The festival was moved to the village green park two years ago to make it easier for people to tour the buildings.
The strawberry festival will feature live entertainment, sloppy joe sandwiches, coney dogs, chips and strawberry desserts. Special shortcakes are baked for the festival, and ice cream sundaes with strawberries will be available.
New this year, the United Way will have games and activities for younger visitors.
Attendance is by donation. All three of the society's buildings will be open to the public, and a separate play area for young children will be available.
Dalton is near the intersection of Route 30 and Mt. Eaton Road, west of Massillon.