Annual pig roast set at Tuscazoar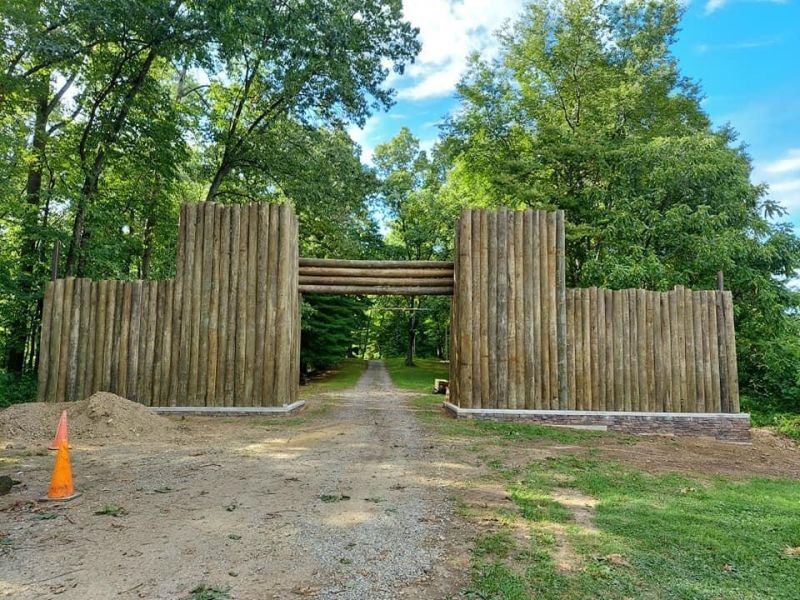 Camp Tuscazoar will host its annual pig roast fundraiser on Saturday, Sept. 12 from 3-7 p.m. and Sunday, Sept. 13 from 11 a.m. to 3 p.m. This fundraiser is open to the public and provides resources for maintenance, repair and construction projects at the historic camp.
The pig roast menu will include roast pork, barbecued chicken, corn, applesauce, potatoes, a beverage and a pig cookie. Due to ongoing COVID-19 restrictions, the camp will take extra precautions to clean surfaces. The meal will be served in carryout containers, and seating will be available at outdoor tables spaced throughout the central camp area.
Advance pig roast tickets are $12 for adults and $4 for children and are available by calling 330-859-2288 or from Camp Tuscazoar Foundation members. Tickets purchased at the door are $15 for adults and $5 for children. Tickets ordered in advance can be paid for online at www.givebutter.com/pigroast.
Camp Tuscazoar is celebrating its 100th anniversary throughout 2020, and pig roast guests will have the opportunity to view the reconstructed stockade entrance next to the camp's parking lot. This project was funded by individual donations, group donations and grants.
The W.C. Moorhead Museum will be open during the event. The museum contains Scouting memorabilia dating from Camp Tuscazoar's earliest days. The camp will have old-fashioned maple syrup and other souvenir items including centennial patches, medallions, cups, Christmas ornaments, T-shirts and hats available for purchase as well.
The Camp Tuscazoar Foundation Inc. is an Ohio nonprofit corporation founded in 1986 for the purpose of purchasing, maintaining and perpetuating Camp Tuscazoar for use by Scouts, church groups, school groups and other community youth organizations.
Camp Tuscazoar is located on Tuscarawas County Road 83, two miles east of Zoar near Zoarville.