Authentic Haitian meal highlight of fundraiser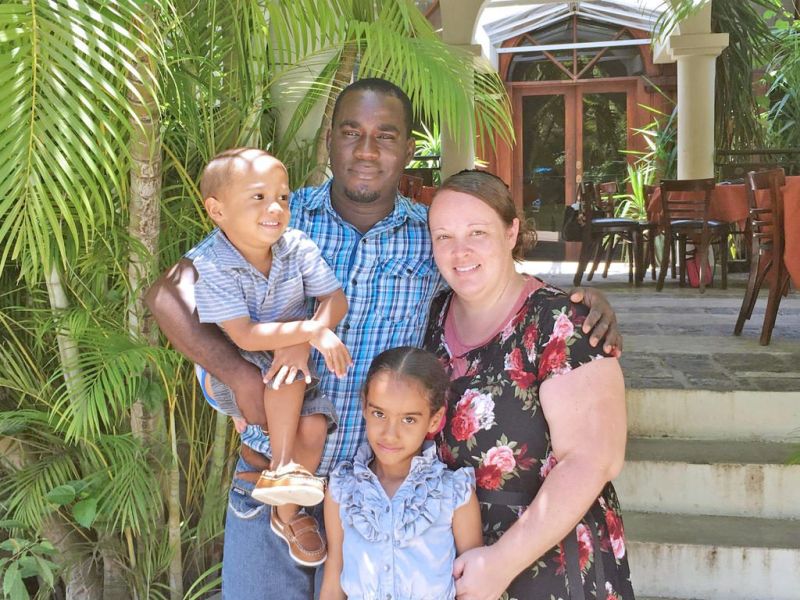 Five years ago Lenord and Trish Bonnegre from Haiti cooked up the first Haitian Supper Fundraiser and served it to the community with 280 people attending.
"We felt surprised mostly but also excited that there was so much interest in an event like this," Trish Bonnegre said.
Trish Bonnegre was raised in the larger Holmes County area and met Lenord Bonnegre in Haiti about 20 years ago. They married eight years ago in 2010. Together they launched Restoring Lives Ministry to serve the Haitian people through church, pastoral training and providing education to the youth and children.
The Haitian Supper Fundraiser will be July 20 from 5-8 p.m. at Maranatha Church, south of Sugarcreek along state Route 93. Takeout will be served beginning at 4:30 p.m.
The call to the ministry came to Lenord Bonnegre's life in his late teens. "I want to see the church progress spiritually," he said of his ministry vision.
Though the call to the ministry was clear, Lenord Bonnegre endured frustration of how to walk it out. After much discouragement and limited resources, he began exploring options of how he could serve people in the United States and use it as an avenue to raise funds to help his own people in the village of Passé boi d'ormes (pronounced Paws-Bwadom) in Haiti.
Each year the crowd attending the fundraiser has grown. Many people from the larger Holmes and Tuscarawas county areas have visited Haiti on mission-related endeavors, and this event will offer an opportunity to reconnect with the tastes, culture and ministry on the island.
For more information call Esther Troyer at ‭330-204-1502‬. To learn more about Lenord and Trish Bonnegre's ministry, visit www.RestoringLivesMinistry.com.