Bark Ball aims to help Wayne County canine friends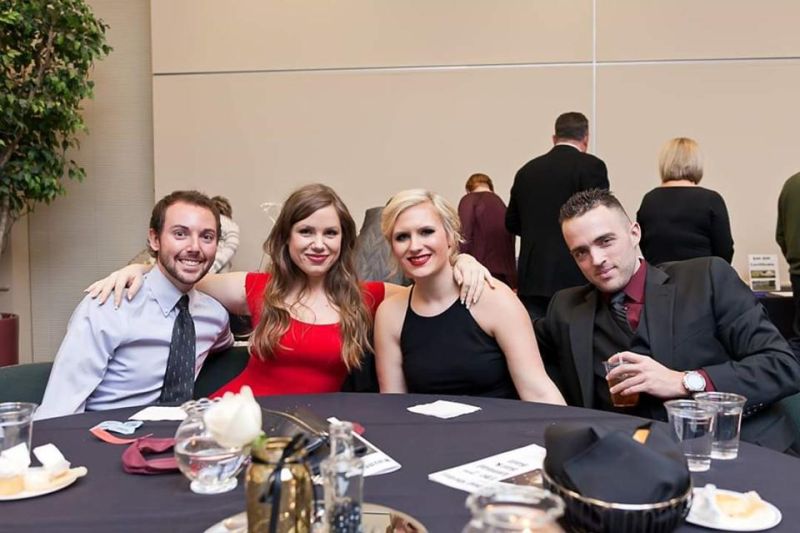 The third annual Bark Ball is set for Saturday, Feb. 9 with a silent auction beginning at 5:30 p.m. The ball will be held at The Pines Golf Club and Restaurant of Orrville.
The beneficiaries may be four-legged and not too excited about dancing, but the Wayne County Dog Shelter and Adoption Center Bark Ball is set to help shelter dogs lead healthier lives in the coming year.
Proceeds from the evening will go directly to the shelter's medical fund.
"This is our biggest event of the year and has been very popular," shelter director Katelyn Lehman said. "We seem to grow it a little bigger each year. Last year there were about 150 people for the ball, and I know we can accommodate about 300."
The ball is a dress-up affair, but Lehman said formality need not be a concern. "Ladies are normally in dresses, and most of the men wear nice pants and a tie, but there's no need to be super formal."
Music will be provided by disc jockey Allen Heimberger of Loudonville. "He provided our music last year, and we had a really great time," Lehman said. "There's softer dinner music, and then for the dancing it's a wide variety. Allen was great in getting people up and dancing."
A silent auction begins as the kickoff for the evening at 5:30 p.m. with numerous items offered for sale, which Lehman described as "extravagant." Following the auction, dinner will be served.
"For vegetarians there's a vegetable lasagna. Then there are two other main entrees, a chicken marsala and braised beef short ribs. There are potatoes and vegetable sides and an assortment of cheesecakes for dessert," Lehman said.
The Pines chefs also provide an appetizer table. "You can find just about anything you might like there," Lehman said.
Following the meal, a presentation about the shelter will begin. "We just review the previous year and touch on upcoming goals. We recognize our staff member of the year and volunteer of the year. That should be wrapped up in about a half-hour," Lehman said.
The remainder of the evening is devoted to dancing, socializing and having a good time.
The Wayne County Animal Shelter and Adoption Center has provided temporary shelter to 615 dogs over the course of 2018. The positive outcome rate is a healthy 94 percent, Lehman said. "Those are dogs who have been successfully adopted, rescued or reclaimed by their owners."
The majority of dogs who find themselves in the shelter are strays picked up by residents or the dog warden. "Of those we took in, 498 were strays, and 73 were released to us by their owners for whatever reason. The remainder come to us in other ways, as a result of cruelty cases and helping other shelters," Lehman said.
The shelter medical fund, which will see the proceeds of the ball, is a critical part of the shelter's mission in the community, Lehman explained. "Sometimes we get dogs who have broken bones or who need surgery before they can be adopted, and the fund helps pay for that. It also funds medicines. One big leap forward for us this year is the ability to test and treat for heart worm for all dogs we get in. The medical fund is critical for that."
Major sponsors for the ball include the J.M. Smucker Co., Orrville Veterinary Wellness Partners and Mairs Veterinary Hospital.
Tickets for the Bark Ball are $50 each and available by calling the shelter at 330-345-1018. Learn more at the shelter website at www.waynedogshelter.org.
The Pines is located at 1319 N. Millborne Road in Orrville.