Benefit for Travis Shalosky set in Newcomerstown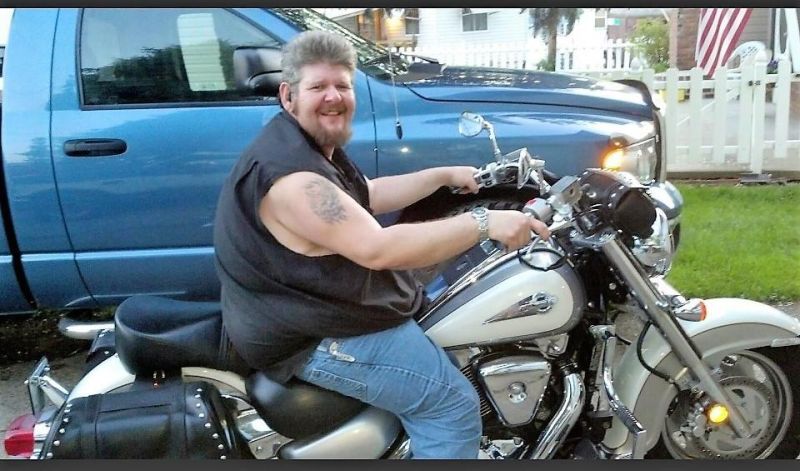 Friends and family have planned a benefit dinner for Travis Shalosky of Newcomerstown for July 9. Shalosky, a 1994 graduate of Newcomerstown, was diagnosed with leukemia in October 2019 and has been receiving treatment ever since.
Organizers Scott and Jessica Stowers, Lorri Shalosky King, Mike Clark, and Ben and Angela Gibson are pleased to be able to help Shalosky, saying he is a friend to everyone he meets and has the biggest heart.
Shalosky will celebrate his birthday one day before the event, and the benefit will mark that occasion with plates of barbecue pork, secret recipe baked beans and home-made potato salad. They also will serve Amish-made dinner rolls and a cookie for $10. Drinks are available, and a kiddie plate with a hot dog is available for $5.
The event will be held at the David Barber Civic Center at 1066 E. State in Newcomerstown from 11 a.m. to 4 p.m.
One of the organizers, Scott Stowers, is excited about the opportunity to help Shalosky. Shalosky is actually Stowers' mother's first cousin.
"I'm an only child, so he is like a brother to me," Stowers said, adding they attended high school together and graduated the same year. "Once you talk to Travis, you're friends for life."
Shalosky is a hard worker.
"For all his life, he made the best he could out of what he had, and he learned to make a good living on nothing," Stowers said.
Shalosky has always helped others by volunteering his time and supplies, providing out of town trips for others who didn't have a way to get to important events and helping raise money for different foundations.
In the past few years, Shalosky, who has worked primarily for small businesses throughout his life, has worked sporadically.
"Sometimes, he can work a couple of days a week. Some weeks he can't work any," Stowers said.
Meanwhile, Shalosky's medical bills are piling up. Insurance has only paid a part of the expenses.
Shalosky enjoys riding motorcycles and is a member of a motorcycle club, but even that hobby has been affected by his illness.
To help with Shalosky's expenses, Stowers donated a 2012 Harley Davidson Street Glide motorcycle to be raffled. The bike has only 5,500 miles on it. Tickets are $100 each. Only 250 tickets are available. The winner will be able to choose from the cycle or a $10,000 cash prize.
Any unsold tickets will be added to the drawing on the day of the benefit, and if one of those is drawn, the bike will then be put up for auction. Stowers has already heard from some of the ticket holders that if they won, they would donate the motorcycle back for auction.
"We're hoping everybody gets a ticket and we don't have to put it in the auction, but if not, that's the game plan," Stowers said.
A safari hunt for up to six people at the Wild Wildebeest Lodge in Thabazimbi, South Africa also will be up for auction, although the winning bidder will be responsible for their own air fare. The lodge has a high rating among its visitors, and more details will be available on the day of the benefit.
Also for sale at the auction will be reclaimed barn wood furniture pieces. Auctioneer Atlee Burkholder will conduct the sale.
Adding to the fun at the event will be a cornhole tournament. The cost to enter is $20 with the only prize being a 50% payout to the first-place winner. Cornhole tournaments have grown in popularity, and organizers thought it would be fun to add one to the benefit. Zach Gibson, who organizes cornhole tournaments all over Ohio, will host the event at the benefit.
Stowers said to bring your kids dressed to get wet. They'll have a water balloon toss for a $1 donation.
The organizers have already received some items and gift certificates for the auction, but more are needed. Anyone who would like to donate should call Stowers at 330-691-5339 or Ben Gibson at 740-804-8411.
Stowers thanked the David Barber Civic Center for allowing them to hold the benefit there, and organizers also will accept donations for the center.
"This isn't the birthday bash we intended for it to be, but it's a benefit to help him in his time of need as he has helped many folks when they're down and out," the organizers' Facebook post under Travis Shalosky Benefit says.
Organizers are hoping despite Shalosky's health issues, it will be the best birthday he has ever had and that they can help him continue to fight leukemia.