Bluegrass band to perform at ARTSNCT event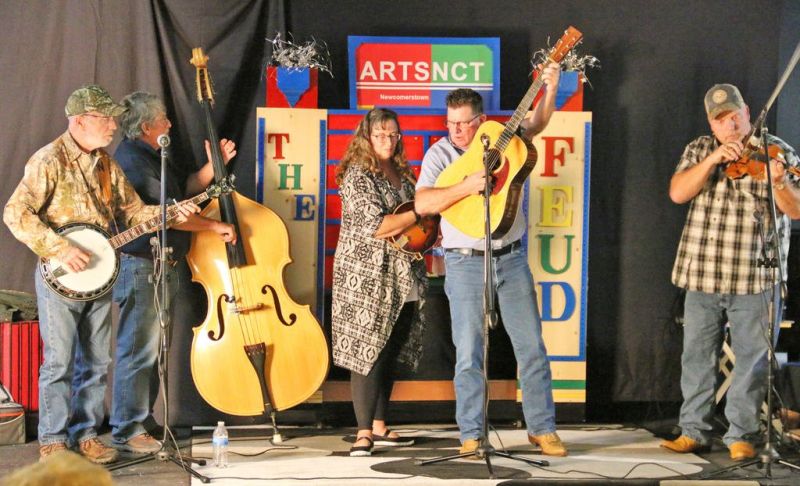 Chestnut Hill Bluegrass Band will return to ARTSNCT, Newcomerstown's new arts center, on Friday, Nov. 16 from 7-9 p.m. for a second fundraiser benefiting the center's programs.
Mark Hardesty, a band member, and Michael Wise, the center's executive director, were classmates at Newcomerstown High School.
Wise said, "Mark attended our class reunion that was held at ARTSNCT in August. When he saw what we were trying to accomplish and what we wanted to provide to the community, he and his brother Duane quickly volunteered to donate their time, talent and resources to help raise funds for our proposed programs. They and their fellow band members are outstanding musicians, and they all want to see ARTSNCT succeed."
Wise said other Newcomerstown classmates also were impressed at the reunion and have donated time, money and support to help bring the arts to the community.
The event is free and open to the public with a freewill donation at the door.
ARTSNCT is located at 304 S. College St. in Newcomerstown. Call 740-575-5710 or visit www.artsNCT.org for more information.