Celebrity Chef Showdown addresses hunger in the region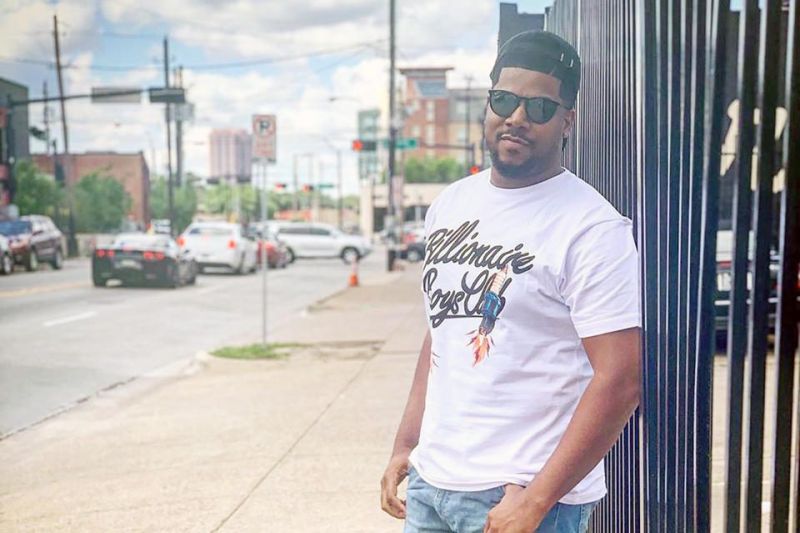 Fans of television cooking competitions among skilled chefs will want to attend the Celebrity Chef Showdown at the Massillon Museum on Saturday, June 29 from 6-10 p.m. It is hosted by the museum, StarkFresh and ProjectEAT.
Tom Phillips, executive director of StarkFresh, said it's a serious competition among chefs and a fun evening of cooking. "It'll be competitive, but I know it will also be a lot of fun. It's a really cool joint event between the three sponsoring organizations," he said. "We want to showcase the food and cooking of Stark County but also put our own spin on it, helping to clear up some misconceptions about the nature of hunger here."
Competing in the Celebrity Chef Showdown will be Brianna Welk, Jonathan Schuster and Massillon native Marcus Tate. The three chefs will be paired up with local celebrities Shawn Crable, a former NFL linebacker and now of the Early Childhood Resource Center; Corey Minor Smith, who is general counsel with Stark Metropolitan Housing Authority; and Ally Bussey, president of Visit Canton.
Welk works her baking magic at Hazel and Rye Baking Company on Market Avenue South in Canton. She is a graduate of Le Cordon Bleu of Pittsburgh and has cooked at several hotels and restaurants around the United States.
"What I love the most about creating food is how it brings us all together," Welk said. "Food is a universal language, and it's one of such intense love and care."
Schuster is chef at downtown Canton's Street Side and Whisky Alley and has been cooking professionally for 15 years. "I love that food can be very memorable and knowing that I could possibly create a dish that someone will remember for the rest of their life," Schuster said.
Tate offers a private chef service and has cooked for numerous NFL and NBA players. He is a private chef for Luka Doncic of the Dallas Mavericks.
"I love the process of creating a dish or a meal," Tate said. "I appreciate the time and attention to detail that goes into making a dish special. When you're intentional about the effort and when you respect the process, the final product is sure to be amazing."
The three promise to bring all their skills to the kitchen along with their mentors for the evening, though they may have their work at the range cut out for them. Crable describes himself as a "mediocre cook at best" while Bussey and Smith profess to be sufficiently skilled in the basics.
"Massillon Museum has just finished up a new events staging space," Phillips said. "It's a great place to host the first showdown."
Tickets for Celebrity Chef Showdown are $20 and are available by searching www.eventbrite.com. Tickets, until sold out, also will be available at the door.
"ProjectEAT began as an exhibit at McKinley Museum," Phillips explained, "showcasing a book on the history of food and agriculture in Stark County. I thought it could be much bigger. I knew that Massillon Museum was also focusing on food with their exhibit opening June 22, 'A Heritage of Harvest,' and that's a focus on the industry of agriculture in Stark County as well. So ProjectEAT will offer programs and events to mark all things food in Stark County for a full year."
Guests for Celebrity Chef Showdown will have access to Massillon Museum's exhibit, "A Heritage of Harvest: The Industry of Agriculture in Western Stark County" during the evening.
It includes photographs, farm equipment and tools, interactive components, and other artifacts assembled to reflect the history of agriculture's role in the area community.
Celebrity Chef Showdown is a fundraiser for the benefit of StarkFresh Food Justice Campus and the Massillon Museum's new outside garden space. StarkFresh has added a community room to their facility, along with a kitchen and mushroom and micro-greens growing projects.
The StarkFresh mission is tackling the causes of hunger by creating realistic pathways out of poverty. The organization seeks to connect growers, consumers and producers to help create a better food system focusing on making locally sourced, nutrient-dense and affordable foods available to everyone in Stark County.
It supports learning and teaching opportunities that promote the growth, use and sale of local foods and assists in the growth of urban agricultural and food-employment opportunities.
StarkFresh has distributed more than a quarter-million food servings since 2012, along with 163,000 seed packets and 20,000 seedlings.
Massillon Museum is located at 121 Lincoln Way E. in downtown Massillon.
Learn more online at www.starkfresh.org.