Clambake raises funds for animal advocacy group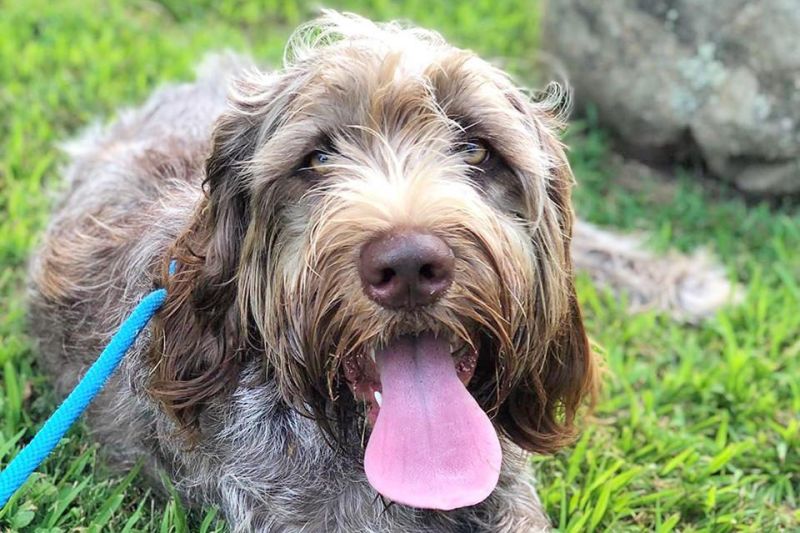 Give Pets a Chance will hold a Clambake and Steak fundraising event on Sept. 21 from 6-9 p.m. at The Pines.
With more than 3,000 animals helped, Give Pets a Chance is a Wayne County not-for-profit organization formed in 2006 by Deb and Ray Miller. Aiming to provide the medical care of animals whose owners cannot afford veterinary services, they have six partner veterinary
clinics in Wooster, Rittman, Malvern, North Royalton and Orrville.
Animals like dogs and cats aren't the only ones being served, said Connie Storck, community relations board member. "If it is your pet and you love it, we will help."
Storck said the group uses federal guidelines to determine if someone can qualify for aid for their animals, and in the past the group has helped parrots, a tortoise and even a hedgehog named Petunia. "We get it the care it needs so it can be happy and healthy with you," she said.
The fundraising event is being sponsored by Burns Massotherapy and College Hills Honda.
The fundraiser includes an all-you-can-eat menu of New England clam chowder, clams, Certified Angus Beef steak, side dishes and The Pines' cheesecake. There also will be a cash bar with a themed specialty drink for the evening. Music for the evening will be provided by disc jockey Joe Reynolds with a beach theme.
Storck said this is the second year for the event, with more than 130 attending the inaugural year. The first year it was held at the Wooster Inn. When that location wasn't available, they looked around.
"The Pines was a great alternate venue," she said. "This way we can have our Clambake and Steak and also can add on a round of golf if they choose."
Individual tickets are $45 in advance and $50 at the door. Tables may be bought at a reduced cost. In addition patrons can add on nine holes of predinner golf for an additional $25 per person, as long as supplies last, with tee times from 3-4:30 p.m.
Tickets can be purchased at The Pines or by calling 330-201-1757.
While at many fundraisers raffles and drawings may happen, that is not the case with this one. "We decided last year after talking to lots of people to just have a fun evening," Storck said. "It was a great, fun evening. People sat around with friends, they talked, they danced, they enjoyed the music. The DJ is great and is an animal lover, and we got so many positive reviews that people could just come and enjoy themselves."
For those interested in helping the organization with a donation, there is a donate button on the website at www.givepetsachanceus.org, and memorial donation forms also are available. The website also has a membership form for those who would like to join the organization.
For those wanting to apply for services, call the organization at 330-201-1757.
Membership is something the organization started this year. "We are trying to grow them," Storck said. "We are reaching out to the community and beyond."
Storck said her love of animals caused her to join the organization. "I'm an animal lover, and when I retired from teaching, I wanted to find something to do, a place to volunteer. I wanted to help animals in some way but didn't want to physically go to a shelter and help them. I'd want to adopt them all or go home and cry. This organization helps me to do a lot of work and help a lot of animals."
There are other events the organization holds that allows members to include their furry friends. The group's Yappy Hours, held at the Troutman Vineyard and Winery, invites dogs and their humans to enjoy a beverage, take a tour through a vineyard and relax. Those
without dogs also are invited to come and enjoy the evening. Yappy Hours is held from 5-8 p.m. the second Friday of every month through October and costs $10.
The Pines Golf Club is located at 1319 N. Millborne Road in Orrville.