Class Challenge is a major fundraiser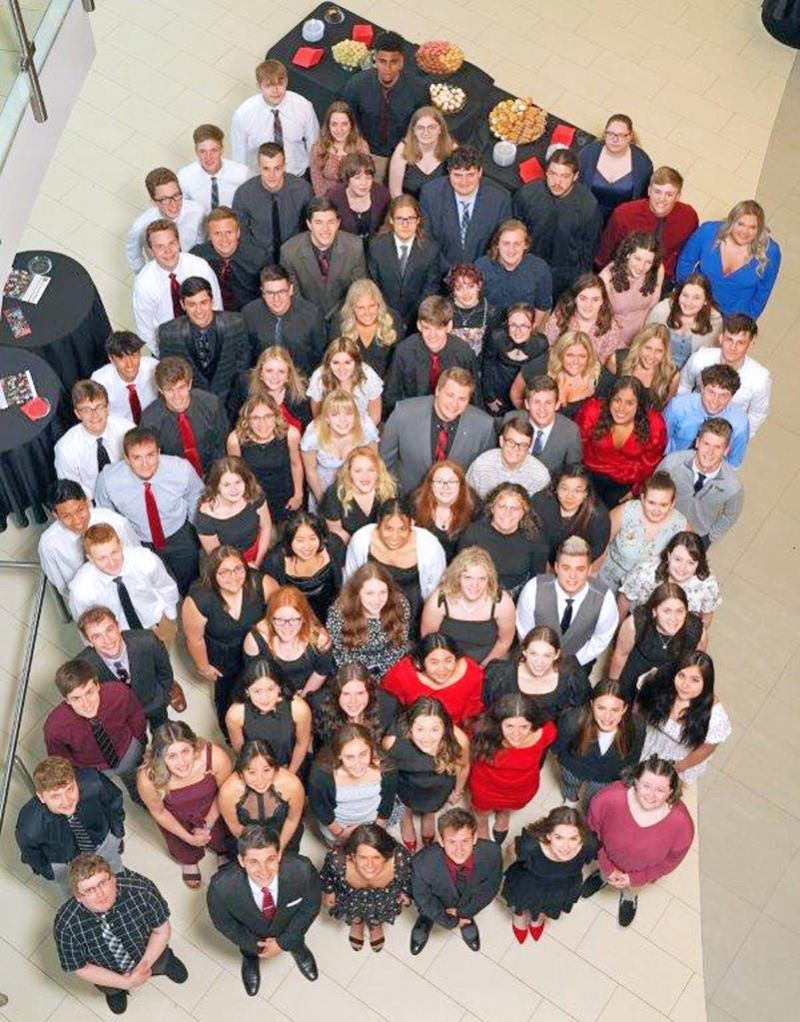 This is one class challenge that involves no tests, no spelling bee and no obscure geography questions. The Quaker Foundation Class Challenge simply asks New Philadelphia Schools alumni to help raise funds that will in turn become scholarships for current students. The ongoing fundraiser provides funding for Quaker Foundation general scholarships, which are not tied to any specific donor.
"We try to reach out to class reunion planners," Danielle Ryan of the Quaker Foundation said. "The Class Challenge sets a fundraising goal for a class based on their year of graduation. So if you are a 1985 New Philadelphia graduate, your class can use $1,985 as a Class Challenge fundraising goal. In that case many individual class members will contribute $19.85."
Classes can utilize direct fundraising through contributions or organize their own events to meet their goal.
Those contributions can add up. The New Philadelphia Class of 2022 was awarded 131 scholarships totaling $266,000 for 81 students. A total of more than $400,000 from class alumni has helped to boost awards offered by the Quaker Foundation.
"The scholarships are for New Philadelphia students, of course," Ryan said, "including our students attending Buckeye Career Center. The scholarship money can be used for any college or university the student chooses, for whatever studies they plan to pursue."
The Quaker Foundation Class Challenge began in 1994. Since that first year, 41 classes have met or exceeded their goal. The Quaker Foundation has raised over $2.4 million in total funds since that first year from various public and private sources.
Quaker Foundation Class Challenge funds also help supply New Philadelphia classrooms through grants.
"The Class Challenge is a major fundraiser for the Quaker Foundation," Ryan said, "and it involves all the classes who have graduated in a fun way. It has become a very popular way to help the foundation continue to help students every year."
Donations can accumulate quickly. "If each member of a class of 250 contributes the amount matching their graduation year, that can equal $5,000 in no time," Ryan said.
Alumni can track the fundraising progress of their own class at www.quakerfoundation.org, where each class' contribution is listed.
The Quaker Foundation began in 1992 when Assistant Principal Randy Gibbs suggested the idea for the organization after a fire destroyed much of the high school. The foundation gained permanence when the former Diamond Shop Jewelers became the headquarters for the nonprofit organization. In addition to scholarships, the Quaker Foundation awards grants for classrooms, enabling special projects and learning opportunities.
The Quaker Foundation is an important source of data for the community, maintaining mailing lists, distributing newsletters, sponsoring an annual banquet to recognize scholarship recipients, sponsoring annual alumni homecoming events and maintaining historical archives. The Quaker Foundation is housed at 124 N. Broadway in New Philadelphia. Call them at 330-343-0100.
Contributions may be made out to the Quaker Foundation. Designate which class you are a member of and that your check is for the Class Challenge, then mail to P.O. Box 627, New Philadelphia. Class reunion planners also may contact the Quaker Foundation for ideas in sharing the Class Challenge with alumni.
"We receive contributions throughout the year," Ryan said. "It's an ongoing fundraiser that relies on New Philadelphia alumni, who are always eager to help current students meet their goals."