Dinner to benefit mother of 3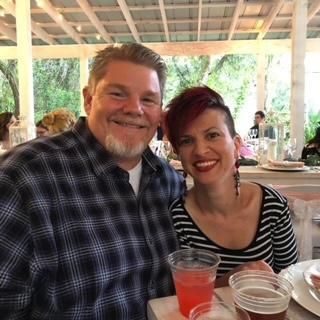 Sarah Lanzer and Michelle Flynn have been close friends for many years. Flynn, who suffers with debilitating health issues and now lives in Florida, saw tragedy strike earlier this year when her husband Ron became ill with a blood clot in a lung and was hospitalized in late 2021.
He passed away in January of this year, leaving Flynn to care for herself and three children, one born after her husband's death. As the story of Ron Flynn's illness and death unfolded, Lanzer was eager to do all she could to come to the aid of her friend.
"She was a young mother of two children — Brady, 7, and Lukas, 9 — and was pregnant with a third," Lanzer said. "It has obviously been a very difficult period of time for the family."
Efforts to assist the family with care expenses for the newborn are underway.
A benefit rigatoni dinner is planned for May 21 from 4:30-7 p.m. at Dee's Restaurant in New Philadelphia. Proceeds will pay for assistance in caring for the family.
"There is a doula service which does a lot to help in a situation like this, but such care if very expensive. I want to do whatever I can to help, so we have planned this benefit to bring a little bit of aid," Lanzer said.
Michelle Flynn is only partially mobile and must use a walker or mobile cart to get around. "She is independent enough to be on her own but not with three children," Lanzer said. "The 9-year-old son, Lukas, is very helpful but can only be expected to do so much."
The doula service costs about $35 per hour, with 24-hour care needed or more than $800 each day. The service will help with basic infant needs.
Newborn Oscar is thriving and doing well, and Michelle Flynn is recovering, Lanzer said, though her disability is permanent.
Lanzer said the best help for the family is to come to the dinner and silent auction and donate cash or gift cards. The silent auction, which will close at 6:30 p.m., is for several gift baskets that can be paid for by cash, check or PayPal in person that day, Lanzer said.
Tickets for the rigatoni dinner are $10 each and available by calling Sarah Lanzer at 330-447-2954 or Dan Lanzer at 330-447-2883. Everyone also is welcome to get a ticket at the door, though benefit organizers would like to have a prior headcount. Advance ticket purchases are encouraged.
"Caring for a newborn is a great deal of work for an able-bodied person," Lanzer said. "It becomes a serious struggle for a disabled person with other children. No one could have foreseen the loss of husband and father, so they're really struggling. They've really had to stop and take stock of everything they could do and the future ahead."
All of the money raised will go directly to helping the family cover care expenses.
For current information about the dinner and silent auction, search Facebook for Flynn Family Benefit Rigatoni Dinner.
Dee's Restaurant is at 1109 Bowers Ave. in New Philadelphia.