Drive-thru breakfast at Gnadenhutten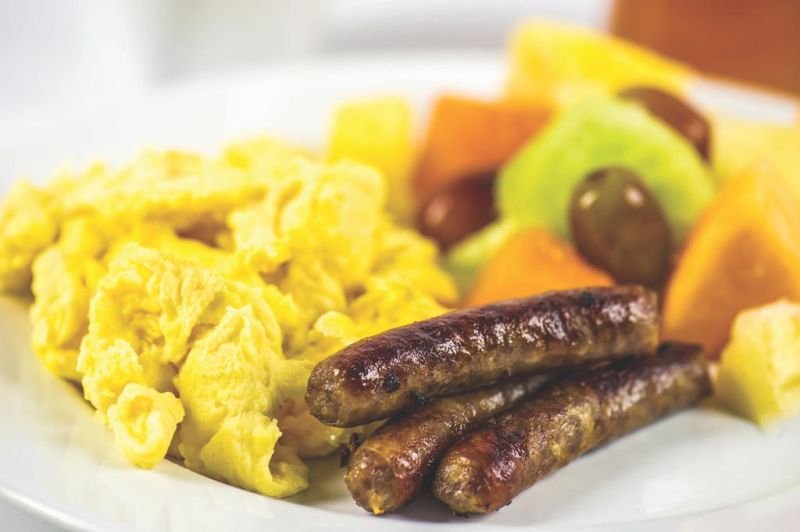 A drive-thru breakfast fundraiser will be held Saturday, Oct. 10 from 8-11 a.m. at the Gnadenhutten Historical Park concession stand. Each breakfast is $8 and includes scrambled eggs, three pancakes, hash browns, three sausage links and a beverage. Coffee, tea, water, hot chocolate and soda will be available.
The breakfast items including sausage gravy and biscuits will be available ala carte.
The event is part of a scaled-down Apple Butter Days Festival. The Gnadenhutten Historical Park museum will be open for tours this weekend. This is the final weekend the museum will be open for regular hours until spring. During the colder months, tours are available by appointment only.
Volunteers will make apple butter over an open fire on Saturday, and a few crafters including flintknappers will be scattered around the grounds. The apple butter will then be for sale on Sunday from around noon to 3 p.m.
On Sunday, Oct. 11 at 2 p.m., the crock auction will be held. The auction had to be postponed earlier this year after the Pioneer Days event had to be canceled due to COVID-19 restrictions. The auction is the biggest fundraiser for the museum each year.
"We lost everything with Pioneer Days being canceled. That's our biggest event," John Heil of the Gnadenhutten Historical Society said.
Heil said attendance at the museum was down over the season. "We had only about 400 visitors all year. Normally, we have 800-1,000 visitors by this time," he said.
For more information call Heil at 330-691-1474.