Duncan Theater to host a dog day fundraiser for Hazlett family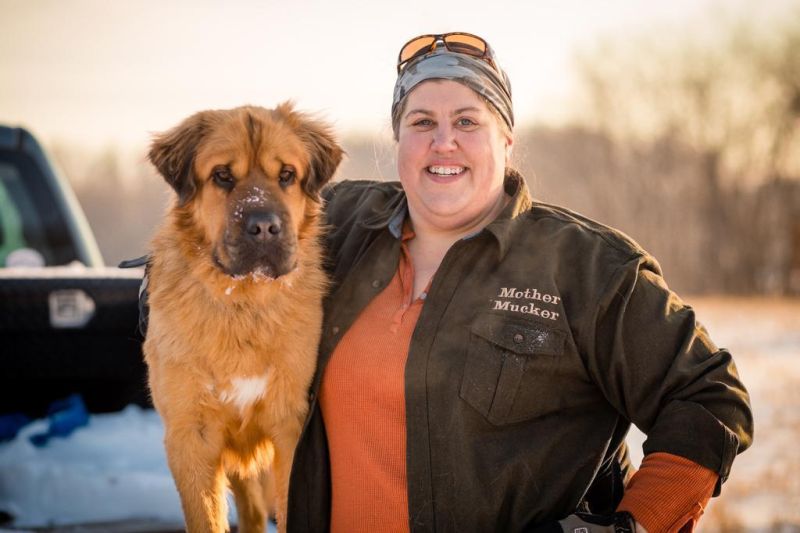 On Sunday, Feb. 3 Duncan Theater in Killbuck will host Dog Day at the Duncan, a two-movie extravaganza event that will serve as a family day out but also as a fundraiser for Denice and Toby Hazlett, who are currently raising funds to purchase and train a service dog for their daughter Noraa.
The day will kick off with the G-rated family-friendly favorite, "Hachi: A Dog's Tale," a movie starring Richard Gere as a college professor who bonds with an abandoned dog. "Hachi" will begin at 2 p.m. with doors to the Duncan Theater opening at 1:30 p.m.
The second movie in the double-feature lineup will be 2018's PG-13-rated "Isle of Dogs" starring Bryan Cranston. Set in Japan, the movie follows a young boy's odyssey as he searches for his lost dog. Film number two will begin at 4:15 p.m., and there will be an intermission between the two films.
Before, during or after intermission, patrons may partake in the silent auction that features some items up for bid including a princess party by The Actors' Playground. The Wilderness Center will provide a basket of items plus a membership; international pastry chef Jes McConville has donated a $100 gift certificate good for any of her cakes, pastries and more; and there will be plenty more to bid on.
All of the proceeds from the movie, which the public may attend on a donation basis, and the silent auction will go toward the training of a service dog.
While the family has a new puppy on reserve with a breeder, they are continuing to look for a more aptly suited rescue dog that can be trained to serve Noraa's needs.
"We have been told that it is best to work with an older rescue dog so that we can choose one with a known temperament that suits Noraa's personality," Denice Hazlett said. "She has her heart set on a Cavalier King Charles Spaniel, which are well known for making great service dogs because they are so in-tune with their owners, but we haven't completely decided yet."
Once purchased, the dog will be sent to Buckeye Service Dogs in Columbus, where it will work with service dog trainer Christy Talbert, who created Buckeye Service Dogs 25 years ago when one of her son's friends completed suicide.
"She wanted to find a way to help anyone struggling with disabilities and difficulties in life," Denice Hazlett said of Talbert's passion for training service dogs.
A service dog is a type of assistance dog specifically trained to help people who have disabilities including physical disabilities, visual difficulties, hearing impairments, mental illness, seizures, diabetes, autism and more.
They are individually trained to do work or perform tasks for people with disabilities. Examples of such work or tasks include guiding people who are blind, alerting people who are deaf, pulling a wheelchair, alerting and protecting a person who is having a seizure, reminding a person with mental illness to take prescribed medications, calming a person with post traumatic stress disorder during an anxiety attack, or performing other duties. The work or task a dog has been trained to provide must be directly related to the person's disability.
Those attending Dog Day at the Duncan will be able to cuddle with therapy dogs from Caring Therapy Canines. They will get an opportunity to meet the dogs and learn about the differences between service and therapy dogs.
"Service dogs, like the one this fundraiser is for, are trained for very specific purposes tailored to a specific person's needs," Denice Hazlett said. "People have legal rights surrounding their service dogs. Therapy dogs pass a test and are registered and certified as therapy dogs. Therapy dogs serve in a wide variety of settings like nursing homes, hospice and schools, providing comfort. They do not have the same legal rights as service dogs. Most are people's pets first and therapy dogs second while service dogs are full-time working dogs."
The Hazletts are hoping to find their service dog soon with the hopes they can begin training in the next training session in March.
In addition to the movies and the silent auction, Duncan Theater will have its food court open and available for patrons to purchase pizza, popcorn, candy and soda.
"We are forever grateful to Steve and Ginny for opening their hearts and their doors to the theater to help us out with our fundraiser," Denice Hazlett said.
For more information visit Facebook and type in "Dog Day at the Duncan."
Purchases at the counter for food and drinks will go to the Duncan Theater. Patrons may not bring in food.