Fairgrounds to host Food Truck Fest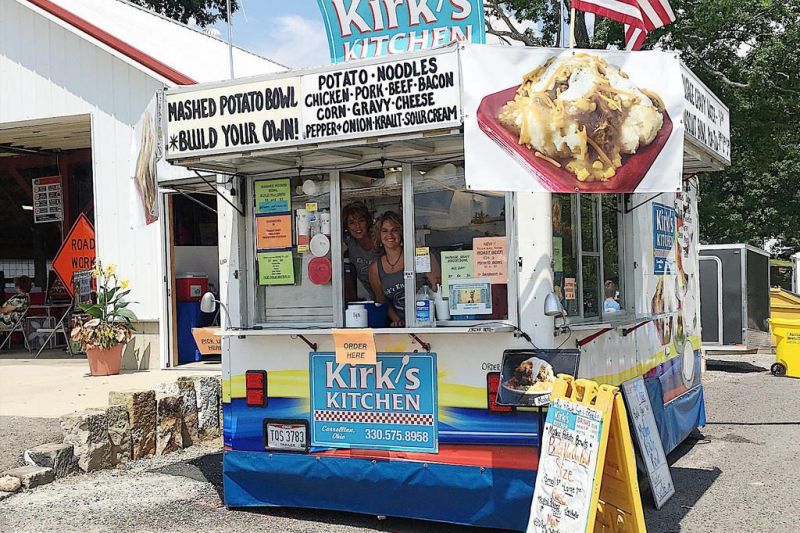 A Food Truck Fest will be held at the Tuscarawas County Fairgrounds on Saturday, July 25 and Sunday, July 26 from 11 a.m. to 8 p.m. each day.
The event is being held to support local food-truck vendors who have lost income due to canceled events and festivals and as a fundraiser for the Tuscarawas County Agricultural Society general fund. Admission is free.
Confirmed vendors include Cowley's Lemonade, Jamie's Apple Treats, Bunker Hill BBQ, Kirk's Kitchen Mashed Potato Bowls, DiRusso's Sausage Inc., Boone Creek Pizza and Dechellis Stromboli.
Follow the event on Facebook at www.facebook.com/events/308557433617194/?event_time_id=308557433617194 for the most up-to-date vendor list.
The Tuscarawas County Fairgrounds is located at 259 S. Tuscarawas Ave. in Dover.