Fundraising dinner to benefit FAMM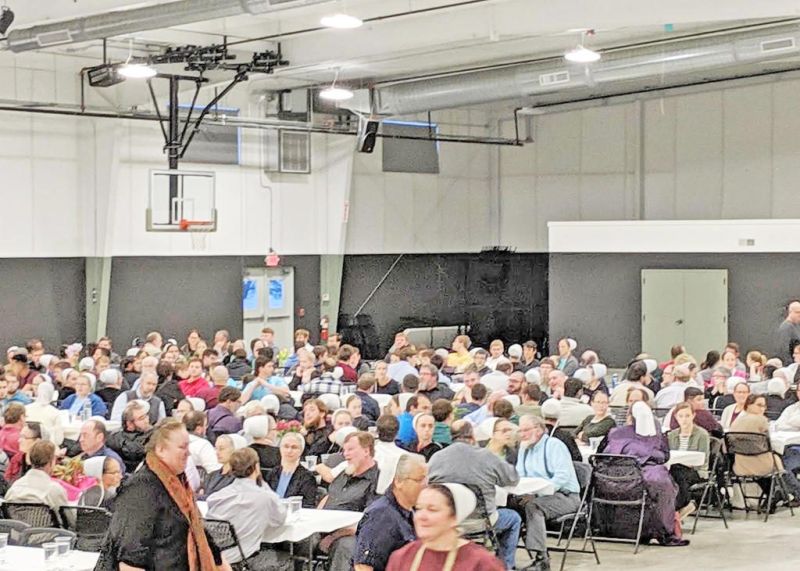 A ministry based out of Thornville with a large following in Holmes County will offer its fourth annual benefit dinner on Tuesday, Oct. 6 at the Heritage Center in Millersburg.
His Glory Ministries will give thanks and raise money for the Family and Marriage Ministries House, a property owned by a local businessman from Holmes County who has allowed His Glory Ministries to renovate the home and use the space for its purpose over the past two years, all rent free.
Since 2012 Daniel Pollard, president of His Glory Ministries, and his wife of 45 years, June, have operated the mission. The couple came to the United States from Trinidad and Tobago in 1973 when Pollard first became pastor at Followers of Jesus Mennonite Church in Brooklyn, New York.
"In April 2012 God brought to fruition a dream that he had laid on my heart of starting a ministry to tell my story for God's glory," Pollard said. "Since 2012 my wife and I have traveled to 47 states, four continents and more than 10 countries sharing our stories, giving spiritual and physical food to the hungry, counseling married couples and calling up the next generation."
According to Pollard, FAMM's vision is to partner with churches and families in support of strengthening and rebuilding lives, relationships and marriages.
"Jesus showed, both by example and by giving invitation to his disciples, the necessity to come apart and rest. He often retreated by himself into a mountain to pray. At FAMM we have created just the setting for you to be able to do that. It is a peaceful, quiet place away from home where you can relax, refresh, refocus and rebuild. Our goal is to host one to two couples' retreats per month where marriages can be renewed and strengthened."
Pollard said these retreats are usually offered over weekends, free of charge with meals provided. FAMM also has provided family retreats and only asks for a donation for those.
Pollard and others involved with His Glory Ministries are hoping for a successful turnout for the dinner so FAMM retreats may continue and expand. In the time of COVID-19, Pollard said necessary precautions will be taken at the fundraiser, so safety is a top priority.
"We will be putting several extra measures in place so everyone still has a fun and enjoyable time," he said.
At the dinner Pollard will share a story of God's love, from the streets of Trinidad to a world evangelist. There also will be entertainment provided by the Glick family. The theme for the dinner is chipotle style.
The cost for the dinner is by donation and will be collected at the door. Those who plan on attending should call Inez Yoder by Monday, Oct. 5 at 330-407-3197 so there is an accurate count. Takeout is also available.