Keys for Compassion to benefit Community Hospice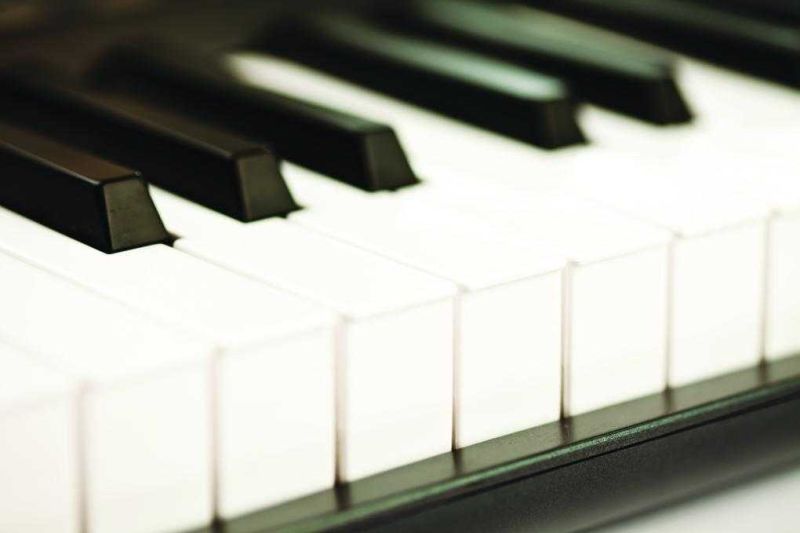 An evening is planned to raise funds for Community Hospice on Saturday, Feb. 2 at Union Country Club. Keys for Compassion will offer an upscale dinner and entertainment featuring dueling pianos.
"This is the first time we've done this," Mona Sayre of Community Hospice said. "The Wings of Hope Gala is normally scheduled at this time of year, but the great people who put that together for us are taking a well-deserved year off. That event will be back strong in 2020, but we wanted to plan this one-time-only affair as a good fundraiser for hospice this year. It's something different, and we're very excited about it."
The Barnett Realtors Wings of Hope Committee, in an earlier announcement, said the 2018 gala raised $51,000 and the ninth such event would be set for Feb. 2, 2020.
The Keys for Compassion evening will certainly not be a disappointment for those attending. "It's a seated gourmet dinner," Sayre said.
The meal is made up of a choice of red wine braised short ribs or salmon served with a lemon basil compound butter.
And then there are the games, one of which is still under wraps. The other, "Glitz in a Glass," will bring a surprise to one lucky winner. "The evening will be very audience interactive," Sayre said. "We will be selling 100 glasses of champagne. One of those glasses will be served with a one-half-carat loose diamond from Antwerp, Belgium. The House of Stones in New Philadelphia has generously donated the diamond for us as part of the evening fun. The House of Stones has been so very supportive of hospice, and we're grateful for their generosity."
"We always try to help Community Hospice whenever we can," Ian Wamboldt of The House of Stones said. "When we learned the Wings of Hope Gala would skip this year, we sat down and thought about how we could help with this year's fundraiser. The diamond is of very high quality, selected during our trip to Antwerp. We're very excited about being able to help raise funds for Community Hospice this way."
The entertainment is provided via two pianos. "Jed Demlow of Cruizin' Keys is coming up from Nashville for the event with another pianist," Sayre said. "He had previously been active in the area in strong support of hospice. It will be a high-energy performance featuring humor and highly recognizable songs with fun audience participation."
Tickets for Keys for Compassion are $50 each and are available by calling Sayre at Hospice House at 330-343-7605. Seating is limited. "We're planning on serving about 150 people," she said.
Doors for the event will open at 5:30 p.m. with dinner at 6:30 p.m. and piano entertainment at 7:30 p.m.
Funds raised during Keys for Compassion will be used for patient care at Community Hospice, both at Truman House and for in-home care.
"We're just so grateful to everyone in the area for their long support of Community Hospice," Sayre said. "We are very blessed to be in this community and among so many people who care about what we do."
Sayre said platinum sponsors for Keys for Compassion are Edward Jones Investments, Kiley Kendall and Knisley Logistics.
Union Country Club is located at 1000 N. Bellevue Ave. in Dover.