Keys for Compassion to benefit Community Hospice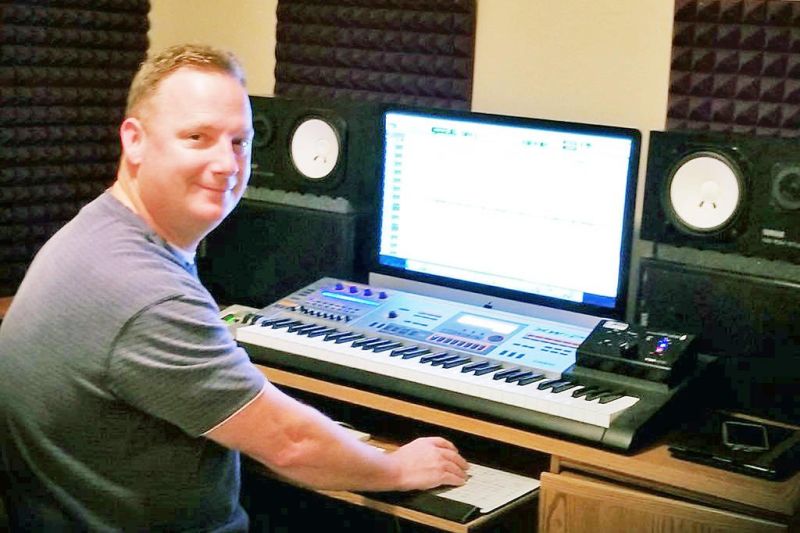 The raffle of a special item that is yet to be revealed, created through a collaboration of the House of Stones and Steven Cunningham of Warther Cutlery, will be one of the highlights of the Keys for Compassion fundraiser on Feb. 1 at Union Country Club, 1000 N. Bellevue Ave., Dover.
"We are so excited about this," said Mona Sayre, fundraising and events coordinator at Community Hospice. "Tickets will be sold that evening, and one lucky winner will win this prize of the finest craftsmanship."
Entertainment will include a show performed by back-to-back dueling pianists who incorporate humor, audience participation and highly recognizable songs.
"There will be something for everyone. Jed Demlow is coming all the way from Nashville, Tennessee for Community Hospice," Sayre said. "Jed is a friend of Community Hospice and has performed at their events when invited for over 15 years. His partner, Travis Byers, comes to us from Big Bang Columbus. This proves to be an evening of top-notch entertainment."
The evening will include a sit-down dinner of either sirloin steak, stuffed Dover sole with a lobster cream sauce or a vegetarian option.
Dinner will begin at 6:30 p.m., and the dueling pianos will begin at 7:30 p.m. Tickets are $50 each and are available presale only. They may be purchased by calling Community Hospice at 330-343-7605 and speaking with Sayre.
Community Hospice is a local nonprofit hospice and does not turn anyone away, regardless of their ability to pay. All funds raised at Keys for Compassion will go to benefit patient care.
"Patients and their families that I am blessed to speak with always tell me how grateful they are to have such compassionate care," Sayre said. "They often remark about how not only is the patient cared for, but the family as well. They are so appreciative of the knowledgeable and kind staff that helps them during a most difficult time."
The Truman House, located in New Philadelphia since 2012, is a Community Hospice House with 12 inpatient beds.
The house provides a home-like setting where nurses and support staff provide 24-hour care to patients. Their focus is on pain and symptom management, and they provide care when the patient needs pain management, control of other distressing symptoms, around-the-clock nursing presence, respite or residential care. The facility also has a low patient-to-nurse ratio and 24-hour physician-directed care.
The Truman House provides services such as a private room, accessible bath facilities, 24-hour nursing care, meals and snacks as desired, medication administration, assistance with personal care, a nurse call system, telephone service, cable television and Wi-Fi.
Patients also have access to services provided by social workers, music therapy, massage therapy, chaplain services, bereavement support and volunteers.
The home is equipped to handle multiple care levels including short-term stays. They provide general inpatient care, which works to control a patient's symptoms and establish a discharge plan for when the symptoms are under control.
Respite care for up to five days can be provided if a bed is available. The care allows caregivers temporary relief from their duties and gives them a chance to rest from the oftentimes exhausting work of caregiving.
Community Hospice also offers residential care based on a case-by-case evaluation and other factors including a prognosis of two weeks or less.
Compassionate care is provided for those who are too fragile to move and have a prognosis of a few days. The organization also strives to give patients a good quality of life by providing activities they desire.
For more information on Community Hospice, visit its website at www.myhospice.org/truman-house or call 330-343-7605.