OneEighty to host ninth annual Break the Cycle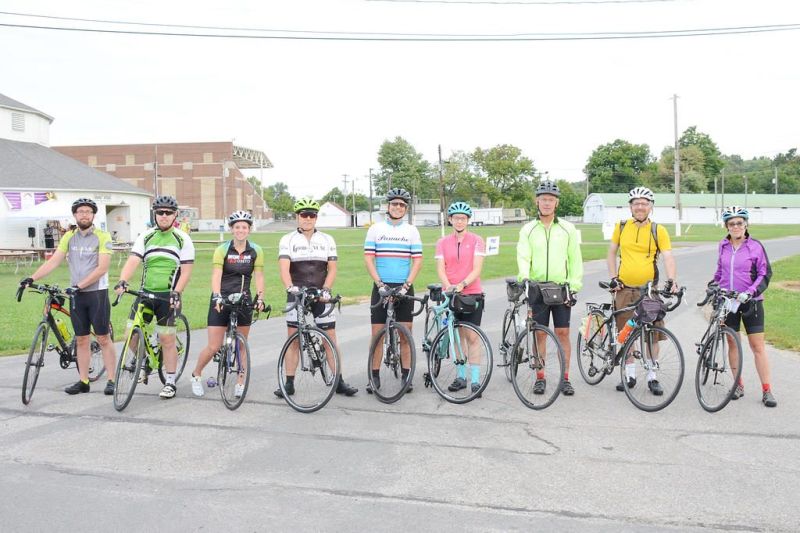 OneEighty and The RISERS, an auxiliary group of OneEighty, will host their ninth annual Break the Cycle event on Saturday, Aug. 24 at the Wayne County Fairgrounds.
Break the Cycle will have three bike routes ranging in different levels of fitness and a casual 5k walk. The longest route is 70 miles and starts at 8 a.m. It is for the experienced cyclist, due to its multiple steep hill climbs and elevation reaching over 6,000 feet.
The second route is 50 miles and starts at 8:30 a.m. The route does have hills and is 3,000 feet. The last route is 24 miles and starts at 9 a.m. The route travels through Wayne County's back roads.
The 5k walk will begin at 9:30 a.m. and is a casual stroll through downtown Wooster with a visit to OneEighty's main office and the Oasis Recovery Club. After participants have finished their ride or walk, they will get a complimentary barbecue meal served by The RISERS. The donated meal includes Certified Angus Beef barbecue, T.J.'s Restaurant veggie burgers, KFC coleslaw, and homemade baked beans and fry pies.
All proceeds raised at the event support prevention, education, treatment and recovery services for OneEighty, which serves residents in Wayne and Holmes counties. Community members can participate on their own or as a team. Cost per participant is $35, and teams of 10 or more can receive a $5 per person discount.
Registration for Break the Cycle can be located at the Break the Cycle website at www.btcbenefit.org, OneEighty website or Break the Cycle's Facebook page. Day-of-event registration is $40 per individual and will take place at the Grange building at the Wayne County Fairgrounds.
Wayne Insurance Group is the presenting sponsor for 2019. This year's bike ride sponsor is Dennis and Kathy Helmuth, supporters of Break the Cycle for more than six years.
Wooster Products is the event sponsor for the 5k walk. Ride On, Seaman Corporation, and Steve and Cheryl Shapiro are this year's platinum sponsors. The event would not be possible without the gold, silver, bronze and in-kind sponsors.
OneEighty is a private, nonprofit organization that provides services that assist individuals with domestic violence, sexual assault, substance abuse, addiction, mental health and housing.
Wayne County Fairgrounds is located at 199 Vanover St. in Wooster.