OSU Club to host drive-thru fundraiser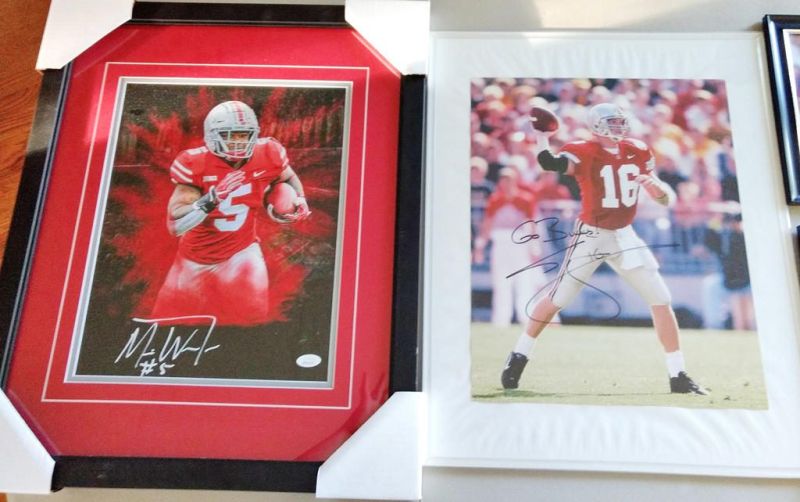 Buckeye fans can prepare for the upcoming start to the football season by fishing for some Buckeye prizes to raise scholarship funds for Tuscarawas County students attending the Ohio State University.
The Ohio State Alumni Club of Tuscarawas County will host a drive-thru fishing expedition on Saturday, Oct. 3 from 1-3 p.m. at Tuscora Park in New Philadelphia.
"We are encouraging Buckeye fans from across the county to join us for this drive-up fundraiser," said Martha Campbell, president of the Ohio State Alumni Club of Tuscarawas County. "We have Ohio State items including autographed footballs and photos, blankets, towels, flags, purses, signs, artwork, and shirts. We also have gift cards, Pro Football Hall of Fame tickets, autographed Packers football, seasonal wood crafts, 31 bags, jewelry, Yeti cups, shirts and much more. We are excited for the football season to start, and this event lets everyone help kick off the season with some new Ohio State items."
Cars will enter from Tuscora Avenue and move along Al Maloney Midway. At the first stop, participants will pay for their fish (each fish selection is $20). At the second stop, participants will "cast their line" and make their fish selection. At the final stop, participants will collect "their catch of the day." Each prize will have a minimum value of $20.
Participants will not need to get out of their vehicle at this event. The club will utilize proper protocols to obtain the donations from attendees and allow participants to make their fish selection from their vehicle and allow them to open their trunk or back window to have prizes placed in vehicles.
If paying by check, make the check payable to the Ohio State University. If paying by cash, have the cash in an envelope with name, phone number and email address. The club will have envelopes available for cash donations as well. All donations go directly to the scholarship fund.
If you have any questions, call Martha Campbell at 330-340-0390 or email martha.jane.campbell@gmail.com.
For more information and photos of some of the prizes available, go to the website at www.tuscarawas.alumni.osu.edu/event/fishing-expedition-scholarship-fundraiser/.