Pickleball tournament supports the United Way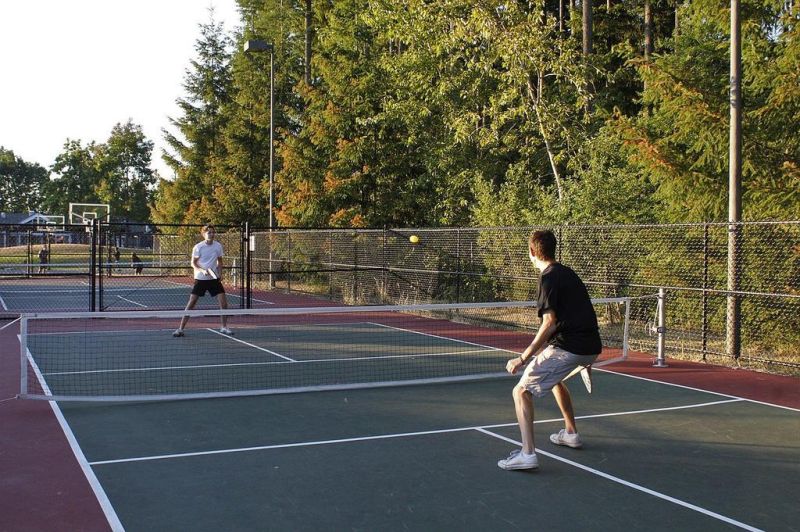 Pickleball has exploded in popularity in recent years, growing by 159% from 2019-22. Dedicated courts are being added all over the country, and new courts installed at Tuscora Park in New Philadelphia will host the New Philadelphia Pickleball Open on Labor Day, Sept. 4 beginning at 8:30 a.m. The event will benefit the United Way of Tuscarawas County.
Kyle Kendall will head up the effort, though he must do so from his new home near Naples, Florida, where he moved late last year. "I love pickleball, and Naples is one of the pickleball capitals of the country," Kendall said.
With remaining connections to the Tuscarawas County United Way and frequent trips back to Tuscarawas County, Kendall realized his favorite sport might do well back in Ohio and proposed the idea of a tournament.
"I was happy to take on the project. The United Way has a busy schedule of events this summer, and they were already occupied with all that. And I am more familiar with the sport. It was natural," Kendall said.
The event has room for plenty of players with three brackets: mixed doubles, men's doubles and women's doubles. Each division is made up of 16 teams. "With a one-day event and four courts, it will be a full day," Kendall said.
Registration for the tournament is now open at www.pickleballbrackets.com. Choose the search icon on the left and type in "New Philadelphia" to find it. Registration is $40 for play in one bracket and $20 to play in one additional bracket. Runners-up and winners will receive a medal while top winners will be awarded cash prizes. All participants will get a T-shirt.
"After expenses all the money raised will benefit the United Way of Tuscarawas County," Kendall said.
The money stays local to help the many social service agencies that make up the United Way. Dover-Phila Federal Credit Union is the platinum sponsor for the New Philadelphia Pickleball Open.
The sport is supported by more than 36 million players banging out games on more than 10,000 courts in the United States, with much of the growth occurring in the past year. The game — a hybrid of tennis, ping-pong and badminton — has been described as playing ping-pong while standing on the table.
Players use paddles that are about twice the size of those used for racquetball, making the lightweight, hole-filled plastic ball easier to hit, with less running around than in a game of tennis.
The game is enjoyed by a cadre of celebrity players while the race to lay down the asphalt courts has led to some heated exchanges with neighbors seeking to avoid the nonstop sound of batted balls. The game is said to be easy to learn and easy to play without the need to be in great physical shape, which may help to explain its burgeoning popularity across the world.
"I love the game," Kendall said. "I was certain a tournament like this would be popular in Tuscarawas County. There are already games scheduled at the new park courts, and a lot of high school and college-aged kids are playing there. It's a lot of fun."
About half the available spots have been filled for the New Philadelphia Pickleball Open, and an early bird discount has expired. Kendall urges players to not wait to register as remaining spots will fill quickly.
Learn more about the United Way of Tuscarawas County at www.tuscunitedway.org.