Sand and Sangria Gala brings Cuba stateside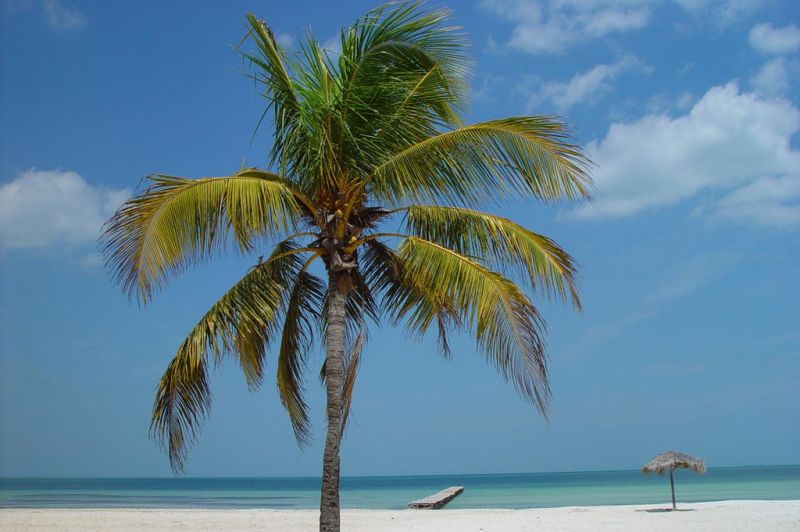 Spend an evening in 1950s Havana Cuba at the Sand and Sangria Gala on Sept. 26 at Z Barn in the Valley from 6 p.m. to midnight. The event will include a Cuban-themed dinner, silent and live auctions, and a grand prize giveaway.
Amid the brightly colored Cuban-inspired decorations, guests will enjoy a cash bar where beer, wine, sangria and two other Cuban-inspired drinks will be available. Hitchcock Sound will be playing Cuban-themed music in the background during the event.
There are two different ticket levels available including sand and sangria seating.
"The sangria seats are our best seats in the house. These seats are the first to dine and nearest to the entertainment," Kelsey Golec of the Dennison Depot Railroad Museum said. "The sangria seats also include a drink ticket for guests to get a glass of sangria from the bar."
Prices for the sangria seats are $75 per person or $150 per couple. Table sponsorships for a table of eight people also are available for $600.
Prices for the sand seats are $45 per person or $90 per couple. Table sponsorships for a table of eight people also are available for $400.
The organizers will take measures for the safety of their guests. "We will be following all local and state health guidelines," Golec said.
Guests will be required to wear a mask unless they are seated at their table, and hand sanitizer stations will be provided throughout the venue including on each table. Each guest will be provided their own pen to bid on silent auction items. All tables will follow social distancing requirements. There also will be no dance floor and no dancing this year.
"We want to thank everyone who has donated to this event, whether it be by monetary donations or by items for the auctions," Golec said.
The committee would specifically like to thank Rodriguez's House of Stones; Brad Hillyer; Blair Hillyer; Williams Furniture; Connolly, Hillyer & Ong; the First National Bank of Dennison; Adventure Harley Davidson; Wendy's; BSC Land Energy LLC; The Commercial and Savings Bank; Dominion Energy; Dennison Rotary; Shy Cellars; and Peterman Plumbing and Heating Inc.
"The proceeds will be used to go toward the $50,000 the Dennison Railroad Depot Emerging Professional's Committee pledged toward the phase IX Pullman Car Bed and Breakfast," Golec said.
The funds also may be used for operational costs for the National Historic Landmark Museum during these challenging times.
"The pandemic shut our museum down, along with many other businesses, for over three months," Golec said. "We have not been able to have many of our events due to these closures and some of the guidelines that have been put in place for reopening."
The Dennison Depot Railroad Museum is the most significant remaining example in the United States of a WWII railroad canteen. The depot is fully restored and houses an interactive museum, restaurant, large model train layout and many unique railroad-related items in the gift shop.
Admissions to the museum have declined, and the museum is seeing fewer tour groups and travel busses than they normally would throughout the season.
"Our greatest need is community support, whether that be donations, visiting the museum, coming to events or simply sharing our social-media content," Golec said.
The Dennison Railroad Depot Museum's Emerging Professionals Committee has an important role in fundraising for the depot. "They are in charge of planning the event, getting donations, asking for sponsorships and ensuring that guests enjoy the event," Golec said.
The committee has planned all the galas for the depot in the past, and they greatly appreciate everyone in the community who has donated to their events.
"We are so excited to hold this event following all the required health guidelines for our biggest museum supporters. We hope you will consider joining us for this wonderful event," Golec said.
For more information or to purchase tickets, call the depot at 740-922-6776 or email director@dennisondepot.org. Donations can be taken to the museum or mailed to Dennison Depot, P.O. Box 11, Dennison, OH 44621.
For more information on the museum, visit www.dennisondepot.org.
Z Barn in the Valley is located at 2630 Sub Station Road, New Philadelphia.