Spaghetti dinner benefit for Tyler Cox set for Sept. 30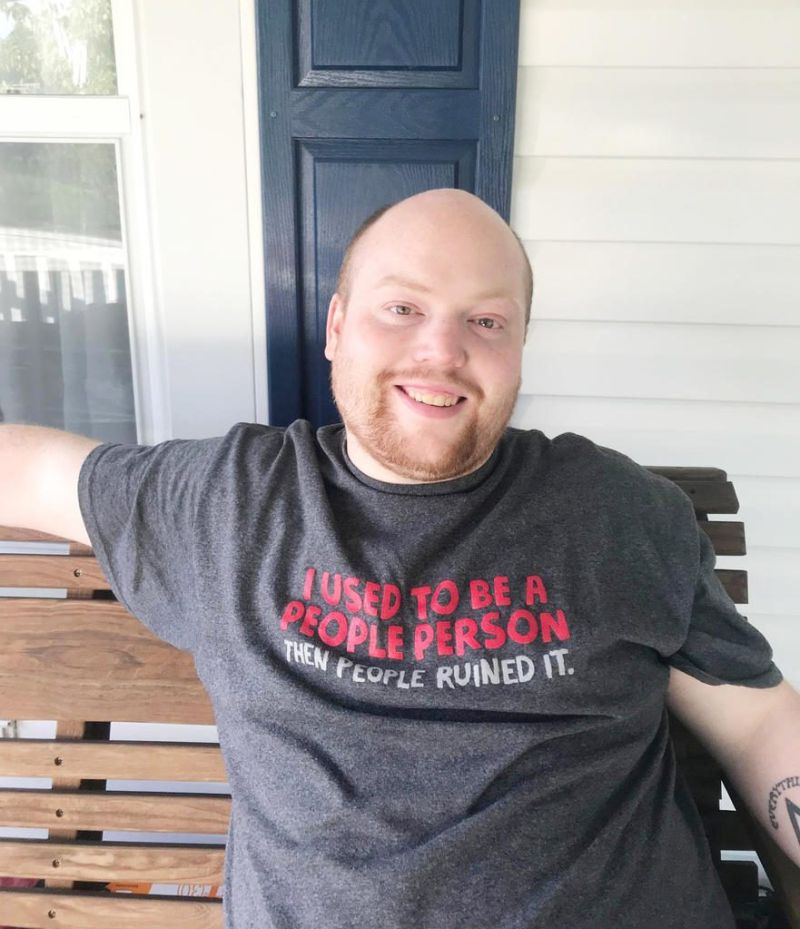 A spaghetti dinner and silent auction benefit to help offset medical costs for Tyler Cox of Dover has been set for Sept. 30 from 4 p.m. until sold out at the Shoenbrunn Moravian Church, 2200 E. High Ave., New Philadelphia. The dinner will be dine-in or carryout.
Dinners are a $10 donation per plate, and there will be 150 dinners available along with the opportunity to purchase or order Share Your Spare T-shirts and bid on silent auction items. Children's dinners also will be available for $5.
Alicia Cox spoke about her husband of one year.
"He was actually born with one kidney, and it's been working for two kidneys. He started dialysis at the beginning of August, and we have been doing training for him to do it at home," Alicia Cox said.
Tyler Cox has been on leave from his job since August to get adjusted to doing the procedure at home. He hopes to return to his work as a mechanic in early October.
At-home dialysis is done five days a week, which is better than going to the dialysis center, which is only open Mondays, Wednesdays and Fridays.
The home treatments take a little more than three hours each day to complete, but the process can be intimidating. The couple just recently completed a session without the help of a nurse.
"It was a little scary, but we got through it," Alicia Cox said, adding it is common to make mistakes in the beginning.
If something is wrong when doing the home dialysis, if pressure is too high or a valve doesn't get closed, an alarm will sound, and time will be added to the procedure to compensate.
The couple said they've been overwhelmed with the support they've received through donations for the benefit including help from the Schoenbrunn Moravian Church, where they are members.
"Foodwise, we are pretty well covered. A lot of places have been able to help us. Mid's donated the sauce for the spaghetti. Texas Roadhouse has donated the rolls. Bag's Sports Pub donated the applesauce, and Hennis Care Center is doing meatballs," Alicia Cox said.
She is grateful for the help of others who have pitched in as well.
Alicia Cox and other volunteers have been working hard to put together the benefit.
"It's going well, but I can't believe it's coming up so fast," Alicia Cox said.
They are hoping to make the silent auction a bit easier for bidders by using bidding numbers. Instead of people having to write their names, they can use their assigned number.
The couple hopes doing home dialysis is temporary as Tyler Cox is actively looking for a kidney through the Ohio State University Wexner Medical Center.
"He is on the transplant list. However, for a deceased donor, you're looking at three to five years or longer just because the demand is so high," Alicia Cox said.
Tyler Cox's blood type is O positive. If someone is interested in being a living donor, they would fill out a questionnaire first on their medical history. Anyone who has had cancer is not eligible. If a candidate is accepted, they will be contacted by Ohio State Wexner for testing.
They are still accepting donations for the silent auction through Sept. 23. For more information call 330-260-0643 or 330-987-0736. Currently on the list are tickets for the Polar Express, tickets for COSI and tickets for an aquarium.