Still time to support the Wayne County Dog Shelter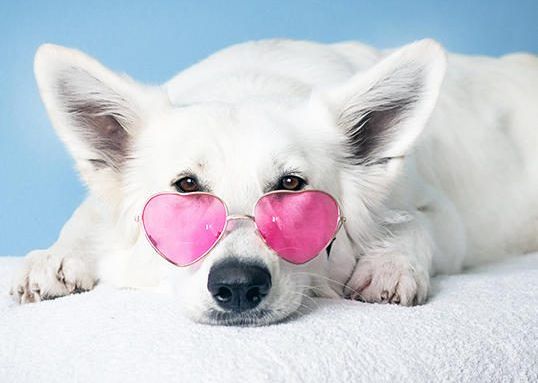 Like many other in-person events, the global COVID-19 pandemic forced PAWS (promoting animal welfare) for the Wayne County Dog Shelter to re-invent the annual Bow Wow Ball fundraiser.
According to Wayne County Dog Shelter Director Katelyn Lehman, the ball is the shelter's largest fundraiser. Proceeds from the event help cover medical costs for dogs, including heartworm treatment, disease, broken bones, and other medically necessary procedures.
"The shelter takes in more than 500 dogs each year that require medical care," Lehman said. "Funds from this event will directly impact the lives of hundreds of stray dogs in Wayne County."
Instead of canceling the ball altogether, PAWS turned to the internet to help raise the money needed to operate the shelter. The non-profit organization began selling Bow Wow Boxes containing gift certificates and other items. The popular boxes quickly sold out.
"The Bow Wow Boxes are sold out," Lehman said. "Pick up will be on Saturday, Feb. 13 from 9 a.m.-2 p.m. or at another mutually agreeable time. Masks will be required for entry into the shelter."
While the shelter has sold out of Bow Wow Boxes, there are still ways to participate in the event and help area strays through the PAWS organization.
Wine or Bourbon Grab
This unique aspect of the PAWS fundraiser allows participants to draw a number that corresponds to a high-quality wine or bourbon selection at a much lower cost. Wine numbers are $10 per grab, and bourbon numbers are $40 per grab. Numbers will be available to purchase on Saturday, Feb. 13, from 9 a.m.-2 p.m. at the Wayne County Dog Shelter, 5694 Burbank Road, Wooster. Face coverings will be required to enter the shelter.
Online auction
An online auction offering a variety of items began on Feb. 1. The auction ends at 8 p.m. on Feb. 12. Bidding will take place virtually at https://bid.kaufman-auctions.com/auctions/catalog/id/26516/?items=100.
Live virtual event
A Facebook Live event will be held at www.facebook.com/waynedogshelter on Friday, Feb. 12, from 6-8 p.m. Those tuning in will see some of the adoptable dogs available at the shelter, get a final peek at the auction items, and have an opportunity to help dogs in need by donating to the medical fund.
In addition to fundraising efforts through PAWS, the Wayne County Dog Shelter is funded by the sale of dog licenses.
The shelter provides temporary housing, care, and comfort to all stray, abandoned, neglected, and injured dogs in Wayne County; and reduces the number of abandoned dogs through dog law education, spay, neuter, licensing, and proper confinement.
For additional information, visit the Wayne County Dog Shelter online at www.waynedogshelter.org or phone 330-345-1018. Visit PAWS on Facebook at www.facebook.com/PAWS4WAYNEDOGSHELTER.
Dan Starcher is a public communications specialist for the Wayne County government