Millersburg native launches T-shirt fundraiser for health nonprofit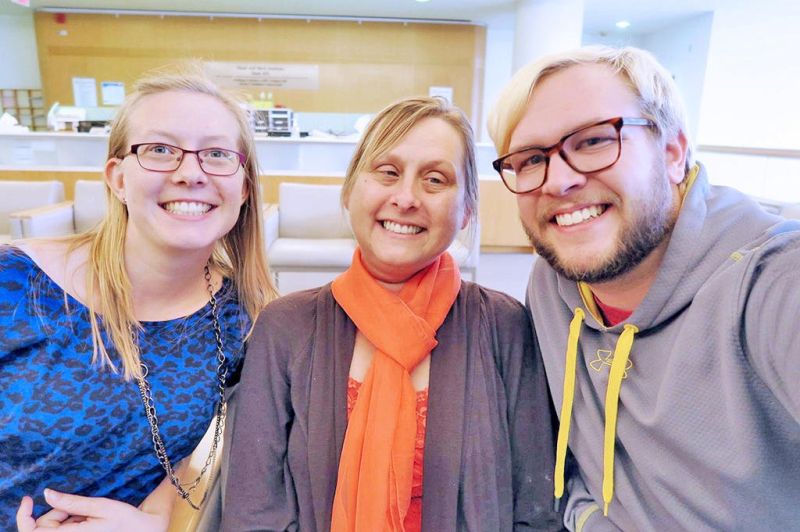 Branden Stewart, president of the Renee C. Frink Society, launched an online T-shirt fundraiser for his 501(c)(3) organization to help support cancer patients in Ohio.
The Renee C. Frink Society is based in Millersburg and was founded in 2017 after the passing of Renee C. Frink to help support cancer patients in obtaining treatment and navigating the health process.
This online fundraiser is offering T-shirts for donations to the organization and will run through Sept. 4.
Shortly after launch, key programs were put in place to help cancer patients in the state of Ohio overcome some common barriers to cancer treatment. One of those programs will help provide free or discount hotel stays near common cancer treatment facilities, like the Cleveland Clinic and the Arthur G. James Cancer Hospital, allowing patients and caregivers to stay near their loved ones during major surgeries, chemotherapy or other medical treatment.
Another of the programs will help give patients and caregivers the tools they need to understand the health care they are seeking, including insurance, advocacy, medical billing, and other common areas of care that can be complex and confusing.
The T-shirts are available at www.customink.com/fundraising/reneecfrinktees for a suggested donation of $20. The proceeds will go directly to the organization.
"We're so excited to offer something to show our gratitude for donors, and these T-shirts have some of Renee's original artwork on them, so it's sort of a piece of her they can have and wear whenever they want," Stewart said. "We're hoping this fundraiser can spread awareness of our Millersburg organization and help us step closer to launching our key programs."
The goal of the fundraiser is to sell 50 T-shirts. All orders should arrive by Sept. 23.