Taste of Tusc highlights culinary gems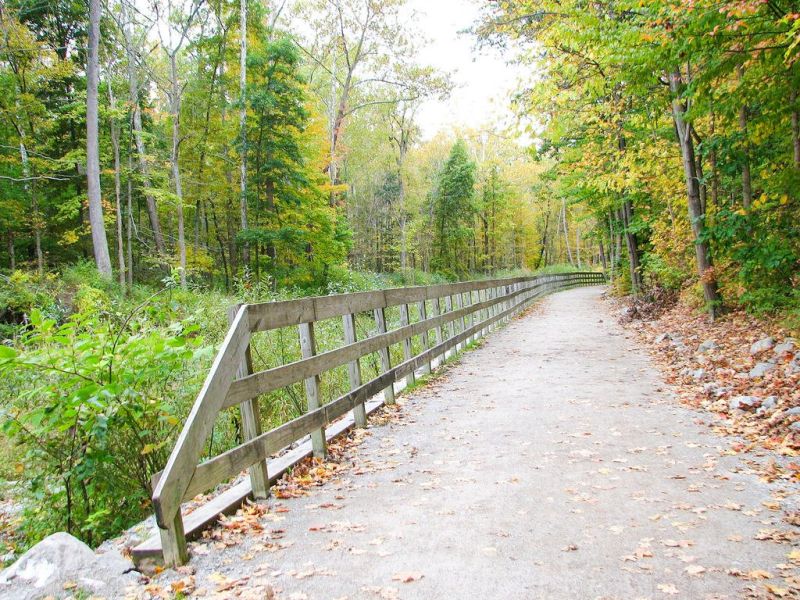 A Taste of Tusc, which brings hungry diners together with those who create some of the best food and drinks to be found in Tuscarawas County, is set for Friday, March 20 from 5:30-8 p.m. at the the Performing Arts Center at Kent State Tuscarawas.
The event raises money for the Ohio Erie Canalway Coalition with funds returning directly to Tuscarawas County for bicycle and walking trail projects.
"This is the 11th year for Taste of Tusc," said Katelyn Freil, communications manager for the Ohio Erie Canalway Coalition. "It grew out of a desire to celebrate the community and businesses here, showcasing the restaurants, wineries and breweries in the area. It's also a celebration of the many volunteers who come together to make the trails possible. We could not do it without them, and this is an important way to bring attention to their work."
Freil said planning for Taste of Tusc begins in October each year. "We want to make sure we have plenty of time. Bringing all this together — all the volunteers, vendors and sponsors — takes some time, so we get started early."
This year special early admittance tickets are available, which allow entrance at 5 p.m., a half-hour ahead of general admission. Tickets for Taste of Tusc are $35 or $5 for children age 5-16. Early access tickets are $45 and include an extra drink token. All tickets are available online at www.ohioeriecanal.org/events or at Buehler's Fresh Foods in Dover and New Philadelphia and the Tuscarawas County Convention and Visitors Bureau. If you ordered tickets before March 6, they will be mailed. After March 6, tickets will be held at "will call."
Ohio Erie Canalway Coalition development and event coordinator Alyssa Jones said many participants return year after year. "Restaurants are very pleased to participate, and we see many that have been with Taste of Tusc for several years. They're very supportive of what we do," she said.
As far as what to expect, Jones said, "There will be small samplings of delicious food. I've been hearing about sea scallops, biscotti. There will definitely be a lot of great foods to try."
Such long-term participation is the case for Miller's Creamery in Dover, owner Gladys Miller said. "We've been doing it from the beginning. It's definitely worthwhile, and we always enjoy it. We use our own sherbet to make a fruit punch, and we also bring our caramel corn."
Miller admitted to a further motivator to participating in Taste of Tusc. "We have a full collection of the wine glasses given out at the event, and we like to keep adding to it."
Each year those attending Taste of Tusc get a sampling of the entrees, desserts, wine and beer available from participating vendors. Based on those tastings, you can then vote for your favorite for the People's Choice awards.
Last year's winners included Hoodletown Brewing Company, Baltic Mill Winery, and Honeybee Cafe and Bakery, and bringing the favorite entree was Craft Bistro & Lounge in New Philadelphia.
"We were super happy with being chosen last year," Craft owner and chef Eric Zamudio said, "especially since it was our first year participating. We're glad to be doing it again this year. It helps people know the great dishes we do here, and it's for a great cause."
A raffle will feature many items from local businesses, and a 50-50 drawing also will help raise funds for the Canalway Coalition. Live music will be provided by Kodachrome Babies.
In addition to last year's People's Choice winners and Miller's Creamery, participants include Canal Street Diner, Donnie's Tavern, Venue, Gavin's on the Square, Park Street Pizza and Bahler Street Pizza, Smash, Three Lil Piggies BBQ, Union Country Club, Biscotti by the Bunch, Simply Cinnamon, Sugarfuse!, Broad Run Cheese House & Swiss Heritage Winery, Yellow Butterfly Winery, Hoodletown Brewing, Hoppin' Frog Brewery, and Lockport Brewery.
Sponsors this year are Cleveland Clinic Union Hospital, The Commercial and Savings Bank, GPD Group, Hammontree and Assoc., Envision, Dr. Nathan Springer, DDS, First National Bank of Dennison, Huntington Bank of Dover, Becky and Steve Mastin, McInturf Realty, Muskingum Watershed Conservancy District, Tuscarawas County Commissioners, WTUZ, Zimmer Biomet, Ernie's Bicycle Shop, Al and Maryanne Fearon, Dr. James and Connie Karlowicz, Century National Bank, Tucson Inc., and MS Consultants.
More information is available at www.ohioeriecanal.org.