The Wilderness Center announces a virtual silent auction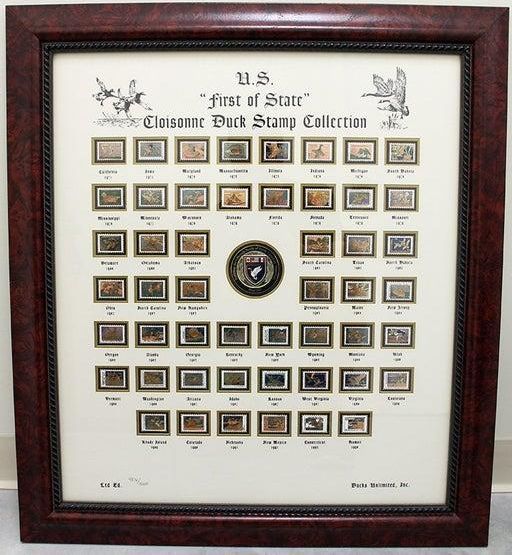 The Wilderness Center announced a virtual silent auction and benefit called For Wilderness Sake! All members of the public are invited to take part when the auction kicks off on Saturday, Nov. 21 at 7 p.m.
This year The Wilderness Center's mission of education, conservation and community is depending on public donations to help cross the funding gap created by COVID-19.
"The funds raised through this benefit auction will allow us to continue adapting to our changing environment in order to meet the needs of our community; continue developing outstanding online programming for people throughout all walks of life; continue restoring and protecting woodlands, wetlands, grasslands and even our dark skies for all to enjoy; and continue bringing people together through their love of nature," TWC executive director Jeanne Gural said.
The auction will include the following:
Mushroom hunt for four with Don King
Don King will teach how to find, identify, prepare and preserve the dozens of mushrooms that grow in Ohio. King's private hunt for four guests will last up to three hours and will take place at West Branch State Park. Each participant will receive a season-appropriate laminated Mushroom ID Card and can keep all of the edible mushrooms they find.
The U.S. First of State Cloisonne Duck Stamp Collection
This collection by Ducks Unlimited Inc. includes stamps from all 50 states ranging from 1971-96 and an elegant wooden frame. The measurement including frame is 32-by-28. All stamps have gold accents, as well as the gold accented Ducks Unlimited seal in the middle of the picture.
Golf outing
Enjoy a day of golf for four at your choice of Congress Lake Country Club or Brookside Country Club, courtesy of The Karcher Group.
Wildflower hike for four at Doughty Gorge
Located in East Central Holmes County, Doughty Gorge is one of The Wilderness Center's finest satellite properties. Guests will enjoy the diversity of native wildflowers that carpet the slopes during this private, naturalist-led hike.
The Ducks Unlimited Upland Game Bird Feather Collection
This collection will feature sharp tail goose, Hungarian partridge, bobwhite quail, spruce grouse, ruffed grouse, turkey and ring-necked pheasant feathers set under glass in a wood frame. This piece of artwork measures 32.5-by-31. It contains a Ducks Unlimited gold seal in the center of the picture.
Bats and Brews
Join Gural for a batty adventure for three guests scheduled (for a mutually agreeable date) at dusk at The Wilderness Center's Foxfield Preserve.