Troop 923 'Holiday Hustle' Dec. 7 in Dalton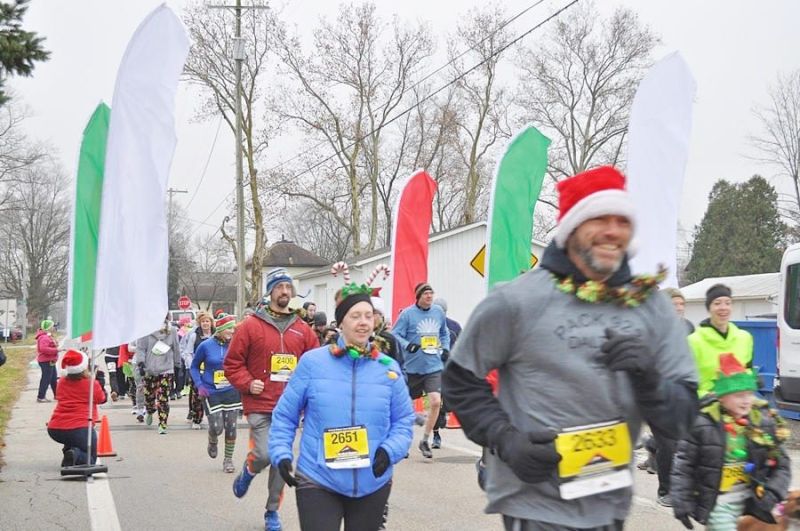 Runners can kick off December and the holiday season with a trail run complete with cookies, hot chocolate, seasonal music and maybe even a visit from Santa at the 2019 Dalton Scout Troop 923 Holiday Hustle 5K, 2-mile walk and Kid's Fun Run, to be held Dec. 7 at 10 a.m. as part of the Dalton Holidays Festival Weekend.
The run raises funds for scout camping and high adventure trips.
All finishers receive a gift, and runners may earn awards in the following categories: 1st place male/female — ages 12 and under, 13-19, 20-29, 30-39, 40-49, 50-59, 60-69, and 70 and older. First place overall male and female will receive a plaque.
Parking for the race will be available a short distance from the race start/finish at Village Green Park, 41 S. Freet St., Dalton, Dalton Historical Society and the lot across from Horst Manufacturing. Just follow the signs.
The race will begin and end near the Dalton recycling center. Prepare for the weather, as the race will take place no matter the conditions. There will not be indoor accommodations this year — if Santa can handle it so can the scouts.
Following the race, light refreshments will be served and the Holiday craft show will be in full swing at the Dalton High School. There is also a holiday parade that begins at 2 p.m., and the Scouts' annual ham dinner is Dec. 8 from 11 a.m.-1 p.m. at Dalton High School's cafeteria.
Race registration is online at verticalrunnerrm.com. The 5K and 2-mile walk are both $25 early registration, $30 after Nov. 24 and $35 the day of the race. The kids' fun run is free for ages 6-under, with kids running approximately 400 meters with Santa, crossing the finish line and receiving a "special" award. Parents may run with their child in this event if they wish. Pre-order t-shirts are available for $10 each, with guarantee deadline Nov. 17.
The 5K is chip timed, while the 2-mile walk and kids run will not be timed. All courses use the Sippo Valley Trail.