Turkey Run benefits Friends of the Homeless Shelter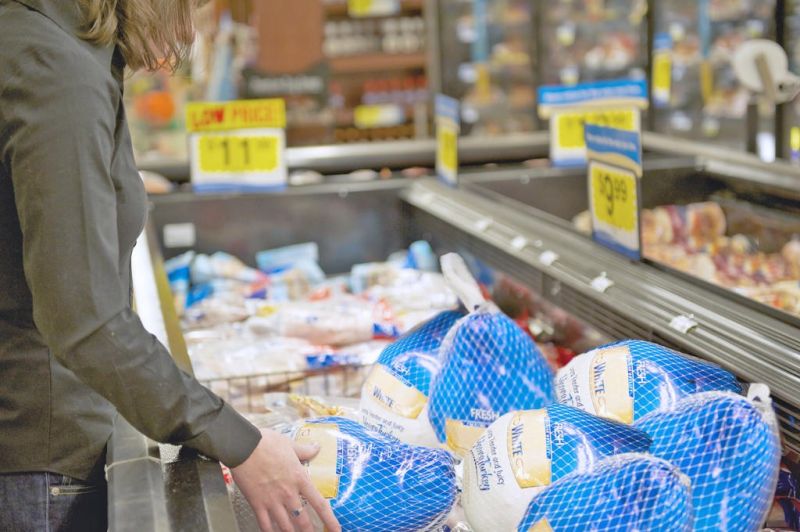 With even more families finding themselves in need of assistance this year, the coming holidays bring extra concern for those who may have to go without a proper Thanksgiving meal.
Adventure Harley-Davidson of Dover is planning another annual Turkey Run to assist Friends of the Homeless Shelter in New Philadelphia in distributing turkeys on Saturday, Nov. 14 from 10 a.m. to 1 p.m.
"It is a big event for bikers to participate in every year," said co-event planner Melissa Lisuch, who manages the event for four Harley-Davidson dealerships in Ohio. "Riders will gather at the store in Dover and strap a frozen turkey to their bike, then ride to the Friends of the Homeless Shelter to deliver them."
The shelter then makes sure families in the area receive them for the Thanksgiving holiday.
Lisuch said the autumn event is always weather dependent. She said while the event is generally well attended, the COVID-19 pandemic may or may not have an affect on the day's turnout. "It's also two- or four-wheel participation, so you can bring a turkey in your car and participate in the ride if you like."
Kari McDade, program coordinator at Friends of the Homeless Shelter, said the shelter does its best each year to do Thanksgiving boxes for those in need.
"The Turkey Run helps a lot in making that happen. With COVID, it has made everything more difficult. We try to do our best with the limited funds we have to make as many boxes as we can for the holiday dinner so that families in need in our community can celebrate," McDade said.
McDade said the shelter provides meals for those in need year round, along with shelter from the elements. "Nightly, with our community meals, we are serving anywhere between 25-40 meals at dinner. That is roughly 1,200 meals each month and about 14,500 meals every year. And that is just for dinner."
The need to protect guests at the shelter in this pandemic year has meant adjustments as well, McDade said.
"Before COVID, if someone needed a warm or cool place, a cup of coffee or a sandwich for lunch, we could allow them to enter the shelter. Since we've now entered the (high-risk alert for Tuscarawas County) red stage, we have to limit ourselves even more to be able to protect our guests fully. This makes outreach efforts like the boxes we prepare for the Thanksgiving holiday made possible by the Turkey Run even more important," McDade said.
Lisuch, who coordinates the Turkey Run for Adventure Harley-Davidson in Dover, Rubber City Harley-Davidson in Akron, Rock & Roll City Harley-Davidson in Cleveland and Mad River Harley-Davidson in Sandusky, said anyone who would like to donate a turkey for the event, whether they plan to ride for the Turkey Run or not, may drop one or more frozen birds off at the dealership right up until the run gets underway.
"We will make sure the turkey gets transported to the shelter," Lisuch said.
A donation of $10 to enable purchase of a turkey also is welcome the day of the event.
McDade said meals are only one part of the services offered by the shelter. "Fundraisers and events such as the Turkey Run aid in not only essentials that are needed to run the shelter, but also other instances that may require funding such as birth certificates, driver licenses or state IDs, work clothing, or steel-toed boots."
McDade said the shelter is grateful for the support and help of the community. "We're grateful to Adventure Harley-Davidson for doing this to help our community every year."
"Part of the fun is getting outside for a ride in the chilly fall air," Lisuch said. "But it's all about taking care of those in our community who need our help."
Adventure Harley-Davidson is at 1465 state Route 39 NW in Dover. Friends of the Homeless Shelter is at 211 E. High Ave. in New Philadelphia.