Pancake breakfast benefits Wags 4 Warriors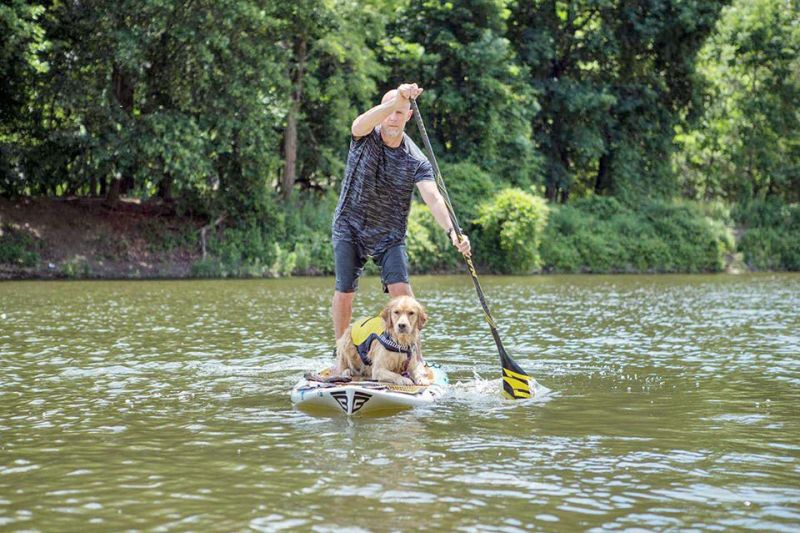 Church of the Holy Trinity will host its third annual pancake breakfast to support Wags 4 Warriors on Aug. 17 from 9-11:30 a.m. Adult meals are $5 while children eat for $3. The event is sponsored by the Knights of Columbus.
Wags 4 Warriors is one of Holy Trinity's largest outreach programs. Wags 4 Warriors is a 501(c)(3) nonprofit organization based in Northeast Ohio.
The organization's mission is to unite veterans who suffer with post traumatic stress disorder or traumatic brain injury upon returning home from war with an appropriate dog and to provide all the training, equipment and support for the dog to become the veteran's service dog at no cost to the veteran.The ultimate goal is for the service dog to take away the struggle the veteran faces every day.
Wags 4 Warriors hosts abut 10 veterans per month in a one-year training program. At the end of the program, the vet receives a dog worth approximately $25,000, along with veterinary care and food for a year.
Local efforts have been credited with helping veterans get into a new training facility and supporting operation costs. The new building has two training rooms and a room for family members to wait while vets and their dogs are in training.
Church of the Holy Trinity is located at 1835 Dover-Zoar Road NE in Bolivar.
Call Dave Ross at 330-340-0089 for more information.